You have certainly heard of The Hague – it is always in the news due to the work of numerous international organisations and companies that are headquartered in this city. You probably also know that it is located in the Netherlands, a friendly and vibrant country in western Europe. Maybe you even know that The Hague is home to the Dutch Royal family and the seat of the Dutch government.
How to get to and around The Hague
Attending a conference in The Hague?
Some places always remain dear to one's heart. The Hague is one such place. The city of peace and justice, where hundreds of people are working on building a better world every day. The cosmopolitan city with the beach, palaces and shops, new styles and old masters. With international cuisine, fishing harbours and of course 'stroopwafels' and 'Haagse Hopjes', The Hague offers all its visitors much to discover.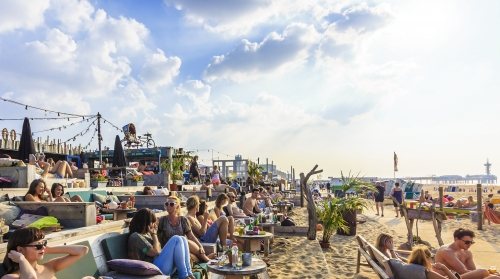 Places to Visit in The Hague
With the most historic sites per square metre in the Netherlands, The Hague oozes culture and history. This city has a prominent place in both Europe and the world. Visit The Hague monuments such as the Binnenhof, Noordeinde Palace, and the Peace Palace.
Be inspired by the special museums and beautiful exhibitions in The Hague! From modern art to Dutch masters, there are dozens of museums in The Hague that present a variety of exhibitions throughout the year. Many museums in The Hague offer guided tours, treasure hunts and activities especially for kids.
Culinary The Hague: Food and Drinks
You can eat anything in culinary The Hague.
Trendy and authentic melt together in the great variety of world cuisines. Enjoy a drink in one of the secluded courtyards, have a culinary dinner or sample delicacies at the hip restaurants on Prinsestraat or at the beach.
Sports and Outdoor Activities
With 11 kilometres of coastline, The Hague is perfect for beach and sea sports!
In addition to beach sports, The Hague also offers many other unique sporting facilities. From snowboarding at De Uithof to visiting the stadium of ADO The Hague, the local football team, to watching one of the competitions at Sportcampus Zuiderpark.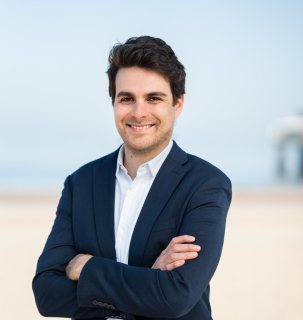 Get in touch with us
Contact our team for more information about The Hague!