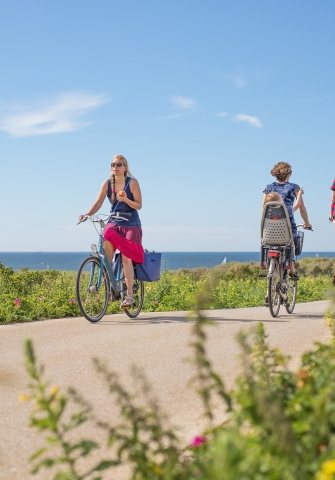 The Ideal City for Greener Meetings and Events
The city by the Sea
The Hague is the only major Dutch city directly located at the coast - it is known as the City by the Sea.
The city of The Hague and The Hague Convention Bureau share a strong commitment to sustainability, both social and environmental sustainability. It therefore goes without saying that sustainability is integral to all conventions organised in the city.
The Hague a green city
Sustainability Facts in The Hague
370
Kilometres of Bicycle Lanes
45
Minutes Cycling Across the Whole City
11
Kilometres of Coastline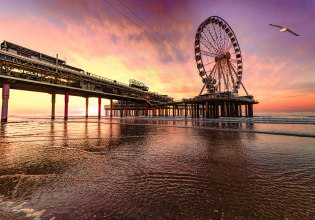 The Hague's Sustainability Goals
The Hague has committed to becoming climate-neutral by 2030, which is 10 years ahead of the country's national goal. One of the major steps in working towards global climate neutrality and addressing own climate footprint is a transition to renewable forms of energy - wind, solar and geothermal energy.
A drive outside the city will reveal a landscape dotted with wind turbines and the bright blinking lights of an offshore wind farm can clearly be seen at night from the beach in Scheveningen. The view from the top of any high-rise building will look over numerous solar panels on roofs – in fact, The Hague has more solar panels than any other city in the country.
Why The Hague for my sustainable events?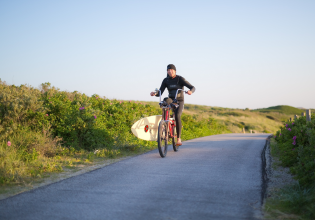 Environmentally-friendly city
Cycling in The Hague
Cycling is big in the Netherlands and, in fact, a quarter of all journeys are done by bikes!
In our city main streets have dedicated cycle paths and the whole city has over 370 kilometres of bicycle lanes, plus numerous bicycle lock-ups and bicycles for rent.
Cycling across the city will only take you around 45 minutes. The Hague is a compact city and this makes walking to most places a viable and enjoyable option too. On foot you can reach the beach from the city centre in under an hour. To the surprise of many visitors, going from the city centre to the beach, means going uphill over the top of the dunes to reach the sea! 
So getting around is easy and environmentally friendly for delegates.
But what about sustainable venues and accommodation?
Sustainable venues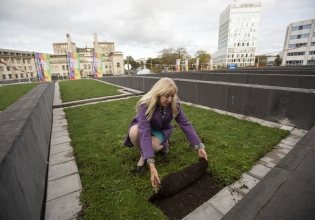 Sustainable Venues
Many partners of The Hague Convention Bureau are actively improving their processes in order to live up to a more sustainable approach in the business event industry. As a result, many venues in The Hague currently hold the Green Key Label of Excellence certificate. Find out some of the sustainable venues in The Hague that live up to the top sustainability standards!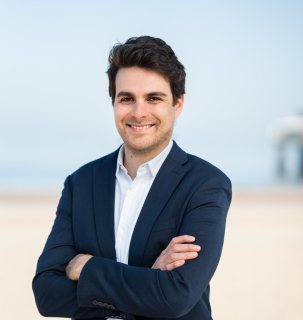 Get in touch with us!
Want to learn more about the sustainable event offerings The Hague has for you?