Transportation to and around The Hague
The Hague is located in the west of the Netherlands and can be reached in many ways: by plane, by train, by road and by boat. Rotterdam is less than 30 kilometres away from The Hague and Amsterdam is about 60 kilometres away.
Facts & Figures
30
Minutes from Two International Airports
45
Minutes Cycling Across The City
25
Minutes to Rotterdam and Amsterdam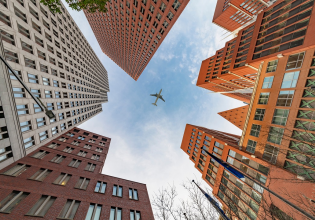 How to Get To The Hague
The Hague is around 30 minutes by road and rail from two international airports: Amsterdam Schiphol and Rotterdam-The Hague Airport. Once arrived at one of the airports, multiple trains, metros and busses easily take you to the city centre of The Hague. For more specific information on how to travel to The Hague click on the link. 
Getting to The Hague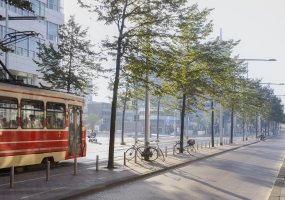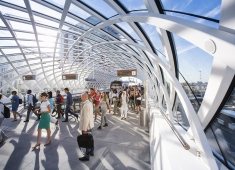 Transport in and around The Hague
Getting around
The Hague offers many types of transportation. From the most used type of transport, the bike, to fancier options such as the metro. 
There are over 30 bus and tram lines to quickly take you anywhere you want to go. The Netherlands has committed to 100% emission-free buses by 2025, therefore many buses are electric.
The local public transportation company, HTM, offers a Congress Card allowing delegates to ride on all trams and buses in The Hague area during the conference period
Nearly all trains, buses and trams in The Hague are adapted for independent wheelchair travel. Assistance for visually or hearing impaired or people who are less mobile is available on request.
A popular way of transporting is through the use of electric scooters. A cheap and easy way to travel to the beach, venue or hotel.
The Tripkey is a "pay-as-you-go" public transport card giving access to the entire public transport system in the Netherlands, including the OV-Fiets – the Public Transport bicycle.
If you need to reach other major cities in the country you can catch a fast train or use high-speed trains to go to major European cities such as Brussels, London, Paris or Luxembourg.
Get in touch with us
We are here to help you with any questions about getting to and around The Hague!