What we can do for you
The Hague Convention Bureau is the official organisation that promotes The Hague as a meetings and conference destination and that facilitates event organisers in hosting conferences in The Hague. At The Hague Convention Bureau we are eager to facilitate the remarkable experiences that will live on in the memories of everyone involved and to contribute to the success of your company or association.
Meet in The Hague. We offer a wide range of services that support events taking place in the city. Below are a few examples of what we can help you with.
Meet our team
What we offer
The Hague is a wonderful event destination and is more than well equipped to turn any event into an outstanding one. Event organisers have enough to worry about without worrying about logistics, delegates' safety and convenience, accommodation, travel to and from the venue, finding specialists in the field, entertainment, sustainability … The list is endless. 
We have professional staff and networks in every imaginable field to get you started. 
We offer:
customised advice for your meeting, conference or congress on accommodation, facilities and services in The Hague area before, during and after the event;
personal advice and mediation to establish contact with relevant service suppliers;

bid development 

support; connect you to relevant business partners, venues, government authorities and a variety of networks & service suppliers; and organise 

site visits

 and fam trips.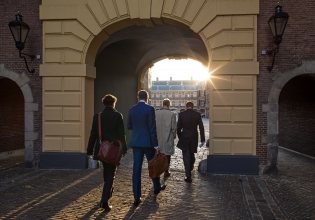 Site Visits and Financial Support
The best way to see if The Hague meets your requirements is to visit the city and experience it first-hand, get a sense of The Hague's unique and vibrant atmosphere and its excellent logistical infrastructure. You can meet our city partners, key opinion leaders and local specialists who may offer just the right inspiration or information that you need for your event.
Finding support to fund a conference is becoming more challenging in the face of decreasing budgets. The Hague Convention Bureau understands the financial pressure and the need to 

secure funding

 when planning a conference. In certain cases, we can liaise with the Municipality of The Hague's Conference 

Subvention Fund

 to obtain funding. Please feel free to contact us for further information.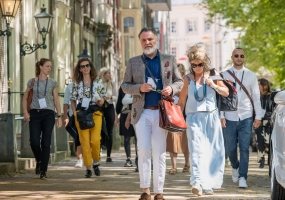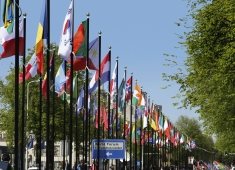 Bid Development, Event Marketing and Support
We know that the event planning process and

 pitching an event destination

 can be lengthy and require extensive preparation. Our team knows exactly where to find the right people in the association world, the needs of event organisers and has substantial experience in 

building a case

. 

With every organisation, every audience and every event being different, w

e enjoy customising the city to the needs of your delegates. 

We work closely with a range of partners in venues, restaurants, hotels and services so we can help smooth these challenges.

Once you have decided to host your conference in The Hague, we will help in the planning and delivery stages of your event.

We will also organise site inspections for decision makers and propose ideas for marketing.
We give you the possibility to join a free online workshop organised by Event Design Collective and The Hague Convention Bureau that will give you confidence and peace of mind when (re)desinging events that create a legacy. 
Our achievements and industry awards
The success of The Hague Convention Bureau is reflected in the number of events held here by major organisations in a range of fields from the medical to the environmental fields.
In 2016 The Hague Convention Bureau won the Gold M&IT Award for Best Overseas Convention Bureau and the C&IT Award for Best Short-Haul Event Destination. Our efforts were also rewarded in 2017, 2018, 2019 and 2020 when we won the Silver M&IT Award for the Best Overseas Convention Bureau.
We would not have won these accolades without our wonderful partners in The Hague with whom we collaborate closely. They include hotels, venues, restaurants and event services.
We work tirelessly on deepening our partnerships and forging new ones that meet our strict criteria for service, convenience and sustainability.
Get in touch with us
Would you like to explore how we can help you bring your congress or event to The Hague? Our team is just a call or an email away!