The Event Design Collective
The Hague offers the opportunity to create the best designed events that create that change by making use of the Event Canvas™ methodology! If you want your stakeholders to invest effort, time and money in an event, you better make it worth it!  The methodology allows The Hague's business relations to get more grip on how their own events create value and how to measure success through behavior change. Ultimately through applying the methodology their teams become change makers and confident leaders of event design in their own organisation.
Upcoming Events
We are happy to announce that during various events our partners and clients can get to know the Event Canvas methodology. 
On Friday 17th March and on Saturday 10th June, participating business relations will get the opportunity to get to know the Event Design methodology by making use of the Event Canvas™ during Fam-trips that are being organized. In these taster sessions, the strategic value of events will be highlighted on the short term (during or directly after the event) and the long term (months to years after the event) and moreover, our guests will be able to experience the methodology during a short collaborative session.
On Edu Monday before IMEX Frankfurt starts (May 22nd) a full level 1 training will be hosted by The Hague Convention Bureau in collaboration with Postillion Hotel & Conventions Centre. Event Design Collective will train organizers that want to find out the value of consciously executed event design in a diverse team.  Independent, corporate or agencies that work in an international context can apply for participation. Participants get introduced to Event Design using the #EventCanvas methodology as a basic skill set including stakeholder Analysis, Empathy Mapping and the Event Canvas for basic prototyping. Participants will have experienced what it is like to be on an Event Design Team and you will be able to apply the #EventCanvas to articulate how your event can change behavior of the stakeholders. Participants that are actively joining the entire day, will receive a Level 1 certificate of attendance within the internationally accredited certificate program that is offered by Event Design Collective.  
Last but not least there is an opportunity for some organizations to design their event in The Hague through facilitated design sessions (live, online or hybrid). Please do get in touch with one of our international sales managers to discuss conditions and the possibilities for your project.
40
Event Design Level 1 Course Educated Partners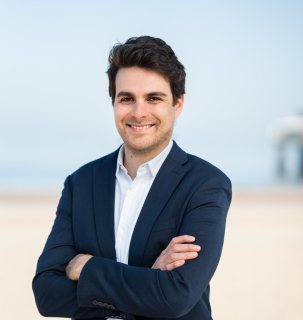 Get in touch with us
Would you like to know more about Event Design? Our team is just a call or an email away!