A story around every corner
There is always a story to tell about what is happening in The Hague. As the seat of the Dutch government, the city is in the news almost every day. Important decisions about the future of the Netherlands are made in The Hague. As the international city of peace and justice, The Hague is also important to the rest of the world. In the city, international organisations, knowledge institutions, startups and companies work together on innovative solutions for a better world, making full use of modern resources like artificial intelligence or other digital technologies. Complex issues are translated into concrete solutions that benefit people. These kinds of developments result in inspiring, touching stories.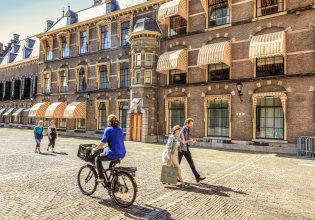 Toolkit
But those aren't the only kinds of stories the city can offer you. There are also stories about leisure and entertainment. Each year, millions of visitors flock to this unique seaside city. Some spend just one day, while others stay longer. Many of them are attracted by Scheveningen, the most popular seaside resort in the Netherlands. There are numerous other reasons why people visit The Hague. For example, they may be attracted by the wide range of cultural activities or the city's royal character. Genuine stories told by real people create impact. Our toolkit of free-to-use photos, videos and other resources makes it surprisingly easy to tell an original story about The Hague.
Discover here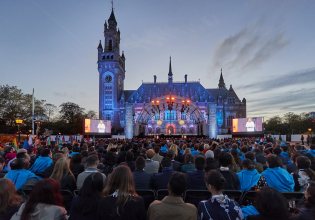 Press
The city gladly connects journalists, members of the press and anyone who is looking to tell a special story about The Hague, to 'experts' of the city. Contact the press department of The Hague here.
More information