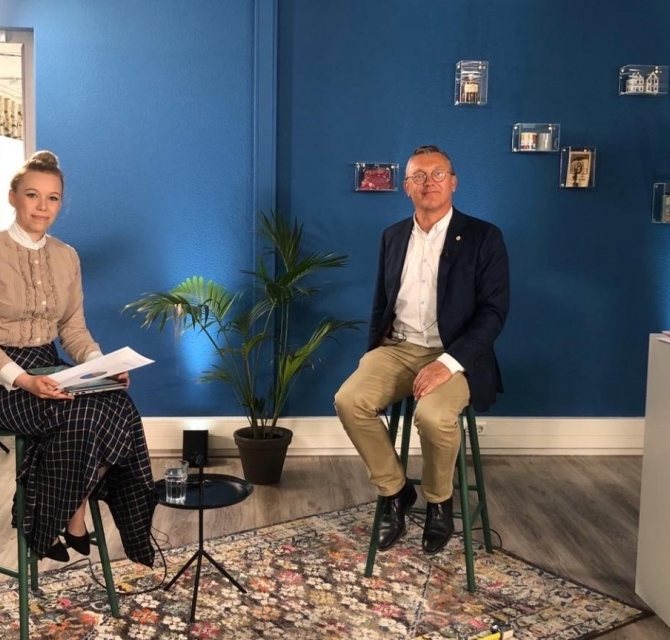 Sales activities in the meetings industry | The Hague Convention Bureau
Nearly 200 attendees from over 30 countries joined The Hague Convention Bureau for their second webinar on 7 May 2020, to examine how sales activities in the meetings industry are evolving in time where there is little demand.
In this session we have addressed:
sales stages & topics, the current state of play and expectations for the near future;
concrete examples of trends, where the sales activities are shifting towards;
inventive solutions to implement or to be inspired by.
 
The webinar was moderated by Eric Bakermans, Director Marketing Meetings, Conventions & Events, The Netherlands Board of Tourism & Conventions.

The panel was made up of:
💻  Recording of the webinar
💻 Short video quotes by the panelists
Carina Bauer talks about the consultative sales approach in the meetings industry

👩‍💻 Carina Bauer, CEO IMEX Group
Carina began her career in retail and catering, before entering the meetings industry in 2002 as the Marketing and Operations Director for IMEX in Frankfurt as part of the original launch team for the exhibition. Following the expansion of the IMEX brand into America in 2009, Carina was appointed CEO of the IMEX Group. In this role, Carina is responsible for all aspects of the business. 
Throughout her career, Carina has been an active member of the meetings industry. She was Chair of the Marketing Committee for MPI's European Meetings & Events Conference, London (2008), has served on the Board of the MPI UK Chapter, the MPI International Multicultural Committee and on PCMA's Global and Advocacy Taskforces. She is currently President of the SITE Foundation and serves on the AEO Council.
Carina lives on the south coast of the UK, near to the IMEX Group office in Brighton, called "London-by-the-Sea" for its cosmopolitan nature and youth culture. She enjoys spending time with her family (she's a mother to two boys), and is a keen climber and skier, hitting the slopes with friends and family when she can.
Oscar Cerezales talks about thought leadership as the new sales in the meetings industry

👨🏻‍💻 Oscar Cerezales, Global Executive President Corporate Division, MCI Group
Oscar Cerezales is MCI's Global Executive Vice President of the Corporate Division and Chief Operating Officer of the Asia Pacific region. Oscar is an expert in the international meetings and events industry, having worked for MCI for more than 10 years across 3 different markets in 3 different continents. His journey at MCI began in 2007 in his native Spain as the Managing Director. Inspired by MCI's growth, he moved on to new challenges in Latin America, managing the Brazilian branch and heading the Group's Association Relations.
Since 2012, he has been leading MCI's expansion in the digital era from Singapore, crafting strategic and creative client solutions to incorporate digital technologies into the company's suite of services.
Oscar is recognised not only for his inspiring work experience, but also as an advocate for positive change and evolution in the meetings industry. He is chair of the Professional Convention Management Association (PCMA) Advisory Board as well as a Member of the Scientific Board for the Latin American Association of Convention Bureaus. Keen to share his knowledge with the future generations of event professionals, he has also been a professor at universities in Barcelona, London, and Milan. Oscar is the father of three children and loves endurance sports, like ultra-marathons and triathlons.
Christian Mutschlechner talks about the non-traditional sales approach in the meetings industry

👨🏻‍💻 Christian Mutschlechner, Independent Meeting Industry Specialist
Christian was a Director of Vienna Convention Bureau, is Past President of Austria Convention Bureau. In his well-established career in the meetings industry he has received many recognitions and awards. ICCA Moises Shuster Award, IMEX Academy Award, City of Vienna's Silver Medal are only few we are mentioning. Currently he works as an Independent Meeting Industry Specialist and is a Member of the Board of Directors at Congrex Switzerland.
Seth DeHart talking about building the sales funnel by maintaining relationships

👨🏻‍💻 Seth DeHart, B2B SaaS Sales Strategist 
Most recently Seth was VP Sales at Amsterdam based Framer (€33m in funding from Accel and Atomico). He departed Framer and currently advises B2B SaaS companies as an "interim VP Sales" to help get sales systems/engines/funnesl setup to scale. He works with startups from launch through €10m+ annual revenue and he's currently engaged with Cargo.One and Back in Berlin, xChange in Hamburg and Impala and ScreenCloud in London. Before Framer Seth was in NYC for the hospitality tech startup Revinate where he led sales from the founding through €48m in funding. He was also responsible for Revinate's EMEA expansion opening offices in Dubai, Barcelona, Capetown and their main European office in Amsterdam which is what brought Seth to The Netherlands, where he now lives with his family.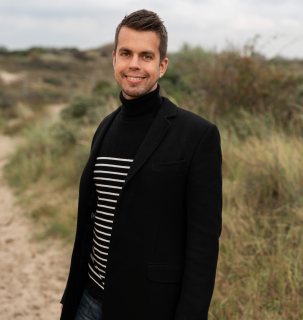 Got a question?
Did something spark your interest about our webinars? Or do you have a specific question for us? Get in touch with our marketing communications advisor at o.golubova@thehague.com.