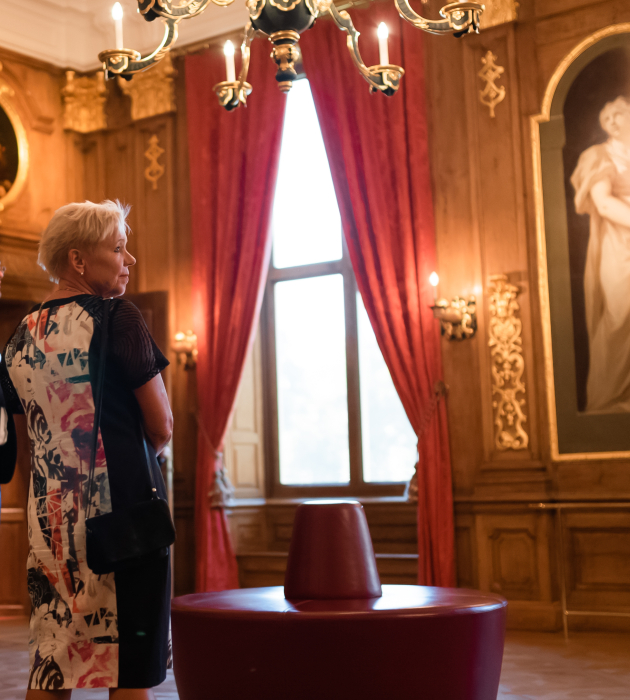 The Hague Venues show their best side
The Tour - The Venues - The Hague.
On September 21 and 22 this year. The Hague Venues, in collaboration with The Hague Convention Bureau and Evite, organised a tour of all 13 affiliated locations. Despite the COVID-19 pandemic, we welcomed 40 corporate event managers on Monday, and 35 event managers from agencies on Tuesday.
Watch the video impression of the tour
Programme
The programme started at the World Forum The Hague, with a lunch and a short introduction and panel discussion covering content such as the need and ways to regain trust, interpretation of event protocol and the role of safety guidelines and policy enforcement. The discussion included a variety of insightful questions from audience members.
The panelists were:
Michiel Middendorf (General Manager World Forum)

Henk Kool (Chairman Economic Board The Hague)

Bas Schot (Head The Hague Convention Bureau)

Tom Verhaar / Diederick van Eeden (on behalf of The Hague Venues)

Gerben Plasmeijer (director Obsession)
Three locations were then visited in 4 Tours, all of which showed how The Hague can safely host a meeting despite the ongoing impact of the global pandemic.
To maximize the experience and ensure it truly demonstrated all The Hague has to offer, some routes were cycled or a historic tram was used. The Tours ended at Madurodam.

Before the drinks reception, the guests took a flight in the new attraction: "The Flying Dutchman". The reception itself took place on the spacious terrace of the Panorama Café, where there was a pleasant conversation in the evening sun with a view over the whole of the Netherlands.


 
Responses
As organisers it was a delight to hear so many positive comments…
"Very well organised."
"Very useful and enjoyable."
"A party to be there."
"What a great day."
"Many thanks to the organisation."
About The Hague Venues
The leading conference venues in The Hague have united to create The Hague Venues. The aim is to place The Hague more firmly than ever on the map as a conference city and to offer conference and event organisers a handy overview of what the Royal City has to offer when it comes to unique locations. The venues work closely together and complement each other for events spread across the whole of the city.
(Hybrid) event opportunities in The Hague
We are happy to provide you with assistance in hosting your virtual or hybrid event in The Hague. Get in touch!
If you'd like to know more about events in The Hague and how the entire sector has adapted to safely host live and hybrid events here, visit this page.