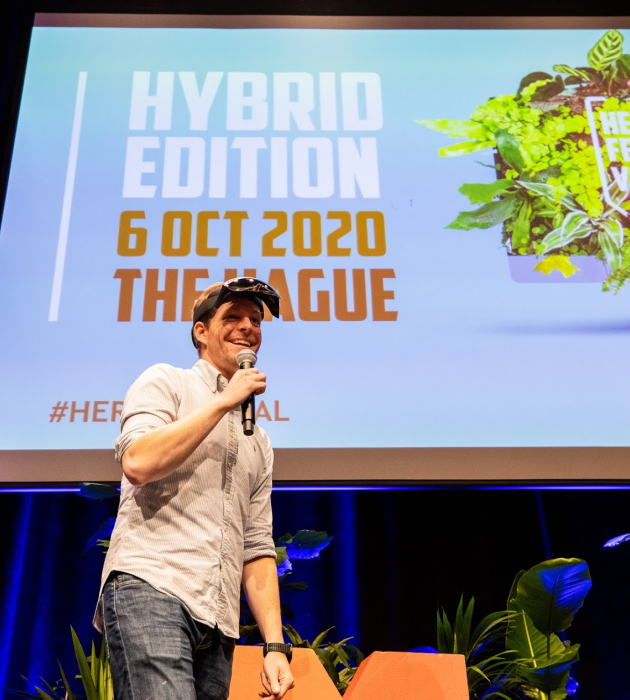 Hybrid HeroFestival 2020
Hybrid HeroFestival brings tech & talent together to boost innovation in the Food and Flower industry.
On 6 October 2020 the third edition of the HeroFestival took place in The Hague. The event, which was a co-creation by HortiHeroes and ImpactCity, took place in The Hague's iconic Louwman Museum in a hybrid format.  

Entrepreneurs, policy makers, knowledge institutes, startups and scale-ups came together to boost innovation in the Food and Flower industry. Prizes were awarded, along with various sessions with leading speakers, both from within the sector and from other sectors. Futureproof was declared the winner of the HortiHeroes Intrapreneurship Programme and took the grand prize of a €10.000,- cheque home.
About the event
More than 100 live participants, divided in four sessions, and 250 unique live-stream viewers enjoyed the inspiring and diverse programme.
The first session, TechHacks, investigated the importance of technological development and robotisation in the Food and Flower industry. Because, as Maren Schoormans (Viscon Group) emphasized in his talk: 'This is a unique Silicon Valley, a cluster of innovation'. A nice example of tangible collaboration in the chain was illustrated by Michiel van Veen (Royal Lemkes) and Bram Verschoor (Eurogroup). Together they launched Argos, a scanner which scans trolleys of products,reads optical codes and measures plant height. A great step towards automated and data-driven order processing.

The Festival continued with TalentHacks, a session that connected innovation with the technical talent which is necessary for the Dutch Food and Flower industry to remain global frontrunners. It is important to make the sector sexy for young talent. 'This is about people. You can motivate them by who you are as a company and how you treat your people. Give employees a sense of autonomy and purpose', according to Chris Waalberg, managing partner at Q42.

Fabienne van der Klugt-Gram, Community & Event Manager at HortiHeroes said: "We were pleased that against all odds, the event was not limited to an online gathering, but took place live as well, in a hybrid format. For such events to happen it is crucial to have a well-trusted technology partner and the venue did. Also we needed to learn new skills, such as making sure the event stayed interactive for both the online as well as the offline audiences, and this kind of skill is something event planners will need to familiarize themselves with in the new reality of hybrid events."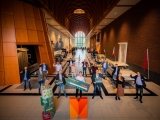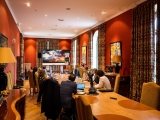 HortiHeroes 'Class of 2020'
Each year, the heroes of the HortiHeroes Intrapreneurship Programme form the radiant centre of the HeroFestival. After months of training and developing their own startup, they went on the stage to pitch their concept. The jury, consisting of Michiel Roelse (Topsector T&U), Tijl Hoefnagels (Rubio VC, InnovationQuarter and FFF) and Joyce Lansbergen (LG Flowers), chose FutureProof as winner out of the five pitches. FutureProof is developing an online tool which helps entrepreneurs get a better overview of their sustainability campaigns, and to share this with their customers and employees. The founders of FutureProof, Klaas van Egmond (Delphy), Rens Peperkoorn (Royal FloarHolland) and William Sonneveld (Havecon), took home a €10.000 cheque to invest in their startup.

Shaking it up with Topsector pitches and Constantijn van Oranje
The day was concluded with the pitches for the Topsector T&U Innovation Prize, and motivating speeches by Puck van Holsteijn, director of HortiHeroes, and Constantijn van Oranje, special envoy of Techleap.nl.


About HortiHeroes
HortiHeroes is the platform for talent development, innovation and startups in the Food & flower industry. The programmes and activities are focussed on attracting, connecting and fostering talent (students, startups and entrepreneurial (young) professionals) with a drive for innovation. To boost innovation, help companies grow and contribute to a liveable, healthy world without hunger.

About ImpactCity
ImpactCity is the innovative ecosystem of The Hague where impact-makers prove that 'doing good & doing business' can come together. Read more here.
Get the feel of the event in this video
Hybrid events opportunities in The Hague
We are happy to provide you with assistance in hosting your virtual or hybrid event in The Hague. Get in touch!
If you'd like to know more about events in The Hague and how the entire sector has adapted to safely host live and hybrid events here, visit this page.