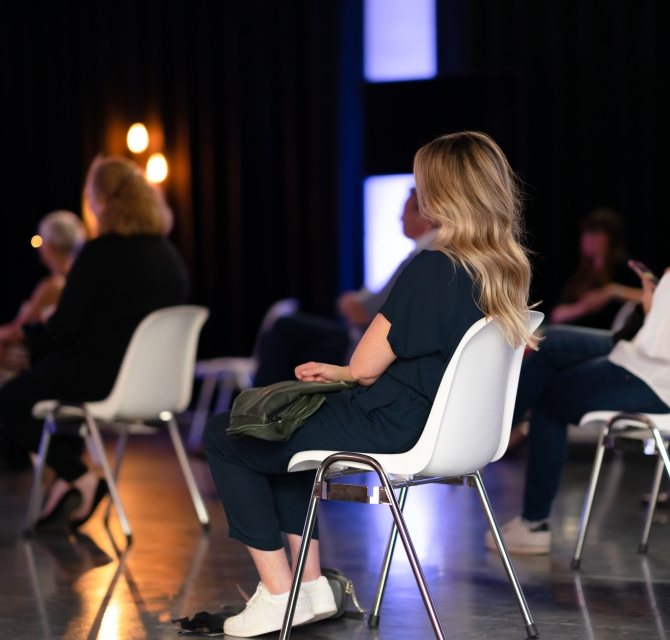 The Tour - The Venues - The Hague
3 October 2020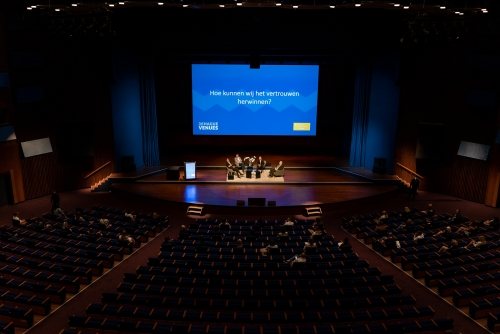 The Hague Venues laten zich van hun beste kant zien.
Op 21 en 22 september j.l. heeft The Hague Venues in samenwerking met het The Hague Convention Bureau en Evite een tour georganiseerd langs alle 13 aangesloten locaties. Ondanks de corona crisis hebben we op maandag 40 corporate eventmanagers ontvangen, en op dinsdag 35 eventmanagers van bureaus. 
De start was in het World Forum The Hague, met een lunch en een kort podiumprogramma.  Michiel Middendorf (General Manager World Forum), Henk Kool (Voorzitter Economic Board The Hague), Bas Schot (Head The Hague Convention Bureau), Tom Verhaar en Diederick van Eeden (namens The Hague Venues) en Gerben Plasmeijer (directeur Obsession) deelden het podium om met elkaar te debatteren en om vragen van de aanwezige gasten te beantwoorden. Stellingen waren onder andere, "Hoe kunnen we het vertrouwen herwinnen", "Interpretatie van het eventprotocol" en "Bij wie ligt de handhavingsplicht bij evenementen".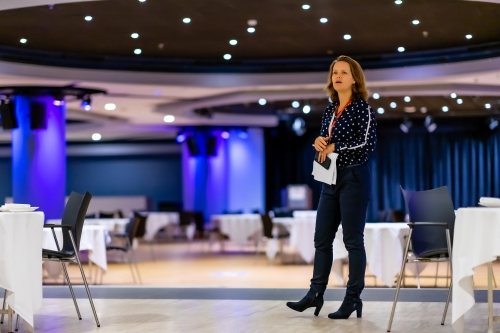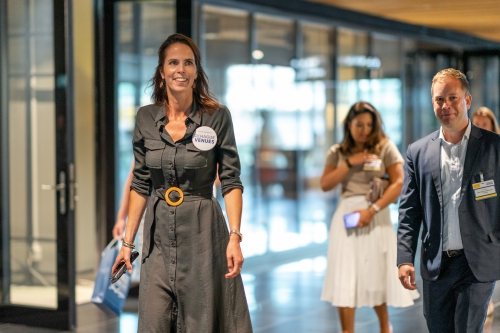 In 4 Tours werden drie locaties bezocht, die allen goed lieten zien hoe we in coronatijd veilig een bijeenkomst kunnen organiseren. Op enkele trajecten werd een stukje gefietst of een historische tram ingezet. The Tours eindigden bij Madurodam. Maar voor de borrel maakte men eerst een indrukwekkende vlucht in de nieuwe attractie "The Flying Dutchman".
De borrel was op het ruime terras van het Panorama Café waar in het avondzonnetje nog gezellig nagepraat werd met uitzicht over 'heel Nederland'. De reacties waren prettig om te horen; "Ontzettend goed geregeld, heel nuttig en plezierig. Een feestje om erbij te mogen zijn. Wat een topdag gisteren. Veel dank aan de organisatie!"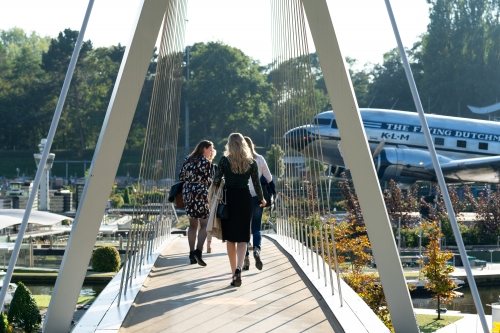 Over The Hague Venues
Dé toonaangevende congreslocaties van Den Haag hebben zich verenigd in The Hague Venues. Het doel is om Den Haag hiermee als congresstad nog beter op de kaart te zetten en om congres- en eventorganisatoren een handig overzicht te bieden wat de hofstad te bieden heeft als het gaat bijzondere locaties. De locaties werken nauw samen en vullen elkaar waar nodig aan. Zo kan een congres op verschillende locaties, verdeeld over de stad plaatsvinden wat een nieuwe dimensie geeft aan het congres.

The Hague Venues organiseert volgend jaar wederom The Tour. Volg voor berichtgeving The Hague Venues op de website en op Linkedin.

Photo credits: Holland Park Media.