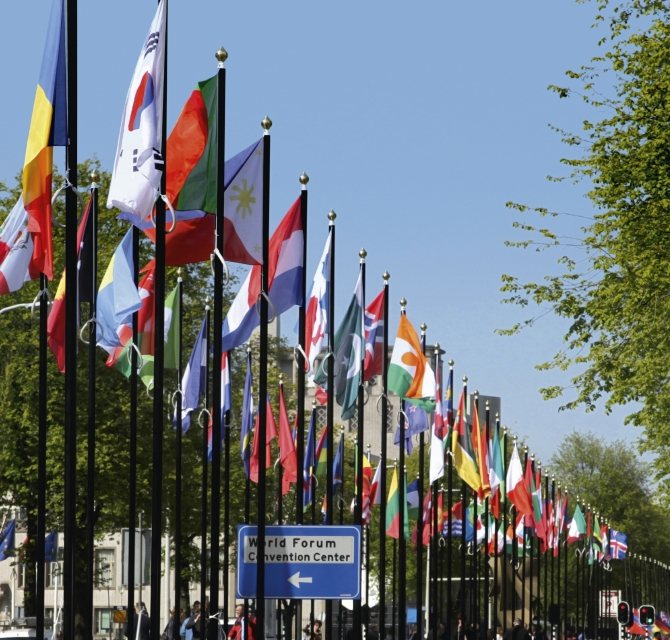 A City of Social Enterprise: Doing Good and Doing Business
25 November 2019
The Hague is not just the International City of Peace and Justice, but also home to some of the most impactful international organisations in the world—and a hub of expertise in industries such as law, finance, cyber security, energy, IT and technology.

The Hague is the world's second UN city that has attracted numerous institutions and NGOs. The next step is to ensure that a dynamic and thriving business environment is developed around this. In a city where over 200 international organisations, knowledge institutions, start-ups and NGOs are working towards a better, safer and more just world, the focus here is on social responsibility and impact. The Hague also has a growing reputation for innovation and entrepreneurship.

The Hague is a city where enterprises with a mission feel at home and are given maximum scope to realize their ambitions. The municipality of The Hague provides easy access to networks, capital, talent and markets, creating a highly favourable climate for young businesses and socially responsible enterprises. The Hague's ImpactCity scheme offers services, support and advice to start-ups and scale-ups that deliver a societal contribution, and it does this with the help of powerful partners.

One of them is YES!Delft – The Hague, a leading start-up incubator, that focuses on AI and Blockchain innovation. Its unique ecosystem of mentors, experts, investors and corporate partners helps the city's entrepreneurs to develop quickly yet sustainably.

"Our team is proactively engaged in start-ups' journeys from inception to exit, to empower and enable founders to contribute to a better world," says Yes!Delft.

Co-working spaces are booming and several in The Hague are ImpactCity partners. The Hague Humanity Hub and Apollo14 both have start-up and scale-up programmes for businesses with high social impact, while The Hague Tech focuses on technology-related start-ups. Together with World Startup Factory, these companies founded 'Startup Tuesday The Hague', an initiative to run events that provide opportunities to network and explore innovative solutions to shared challenges.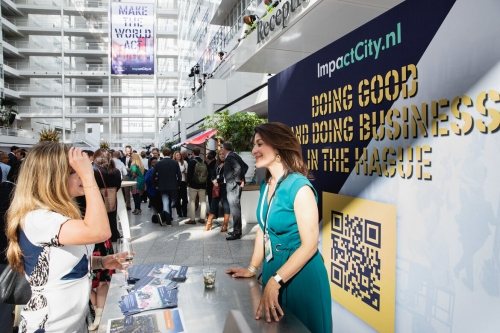 In 2019, The Hague had the honour of hosting the 9th annual Global Entrepreneurship Summit (GES) at the World Forum The Hague. Held in the EU for the very first time, the Summit transformed The Hague into a global hub for innovation and entrepreneurship for three days in June. Around 1,800 inspiring entrepreneurs presented their ideas to the world's top investors, founders, funders, experts and policymakers. Under the theme 'The Future Now', entrepreneur-led innovations in scalable tech and new science, and their use in Agriculture, Connectivity, Energy, Health and Water were introduced. Access to capital, job creation, and women's economic empowerment were prominent themes too.

2019 was also the year that ImpactFest and the European Venture Philanthropy Association (EVPA) teamed up to help take impact and innovation that one step further. With the EVPA being responsible for building a steadfast community of organisations interested in or practising venture philanthropy and social investment across Europe, they have found the perfect partner in each other.

The Hague and its ImpactCity Partners organised a programme of complementary events during the Summit, including a special edition of The Hague Talks on How To Connect Business To The Global Good, an investment seminar on Future Green Energy and a matchmaking event themed Financing Brilliant Solutions.

The Summit perfectly reflected The Hague's ethos of "doing good and doing business": the belief that economic success has to go hand in hand with solutions for a better world.