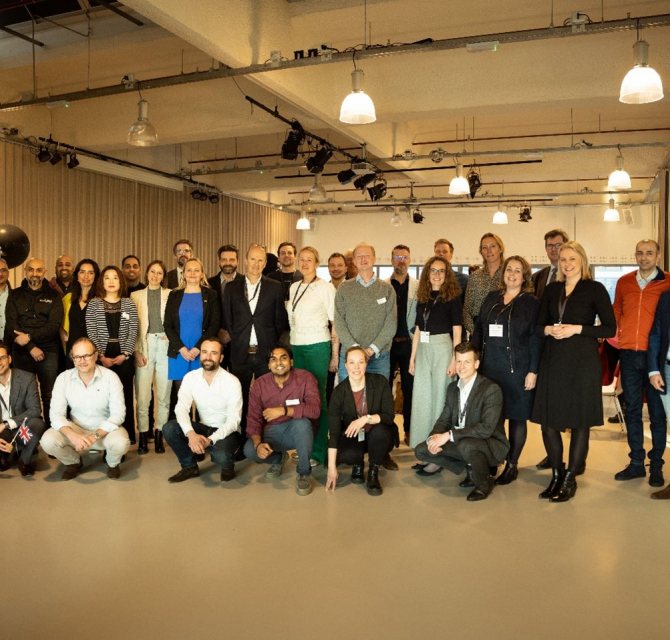 IMEC to Denmark
24 March 2022
On March 8, Peter Kievoet, Director of Economy, Mobility and Spatial Planning of the Municipality of The Hague,  gave the starting signal for the fifth edition of the International Market Entry Coaching (IMEC) programme. In this trial, 18 SMEs from The Hague region are preparing for nine months to achieve international success.
The IMEC programme started for the first time in 2018. After the success of the first round, the program repeats every year. This year again, a new group of ambitious SME entrepreneurs will be given the opportunity to develop internationally. In the 5th year, participants can also choose Denmark as a target country. To celebrate the occasion, the ambassador of Denmark, Jarl Frijs-Madsen, came to the opening to wish the entrepreneurs success with their entry into the Danish market.
The selected companies receive intensive, personal guidance that prepares them for success on the foreign market in Germany, the United Kingdom or Denmark. The program consists of joint workshops, networking opportunities and personal guidance from experts from The Hague Business Agency, InnovationQuarter and knowledge partners from the target country of the entrepreneurs. In this way, they gain the appropriate knowledge needed for international success.
The companies participating in the 2022 edition are vBoxx, Iron Roots, Tiller, Six Dogs, Novasole, BonCode Software Remediation, InnoSer International, Human Insight, Laveen, Interactive Robotics, Wholy Greens, Lytho, Semansys Technologies, Hop en Stork, Isuna , Buro BRAND, Naïf and Zarttech.
Do you also want to expand abroad?
Are you an SME entrepreneur in The Hague region, and are you also interested in expanding your business abroad? InnovationQuarter and The Hague Business Agency  are happy to help ambitious entrepreneurs. Contact Elisa van Maanen, Project Manager Internationalization & Trade via: e.vanmaanen@thehague.com for more information. Or register directly