Our Marketing Bureau is the official destination marketing organisation for promoting The Hague and its two beach resorts Scheveningen and Kijkduin to visitors.
Marketing Bureau
The organisation raises national and international awareness for The Hague as an attractive citytrip destination. In cooperation with the public and private bodies in the city, our Marketing Bureau plans as well as implements marketing strategies and communication.
We have been working as a promotional organisation for the city for more than 25 years and has a strong track record of success. Its achievements include the establishment of a reliable and professional network in The Hague and an outstanding collaboration with its partners in the touristic-recreational sector, as the Netherlands Bureau of Tourism & Conventions. 
Find out more about leisure activities in The Hague.
What we do
We are responsible for the marketing of leisure tourism in The Hague and work on the strategic and implementation level. The team gives advice to the municipality and partners about the visitor infrastructure and trends in destination marketing.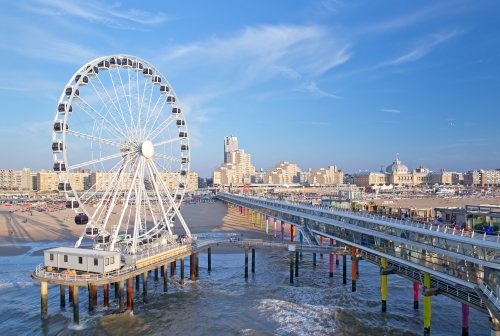 Visitors to The Hague
We provide information to visitors during their stay to offer guests related or new activities and events to attend, inspiring them to explore our city in more depth or revisit it in the future.
Travel Trade The Hague
The Travel Trade department cooperates closely with partners in the city to engage and attract tour operators and group travel agencies. We provide operators with the most current information and access to the city visitors infrastructure. Additionally, we develop ready-to-launch programs and custom-designed itineraries, organise fam trips to The Hague, and represent the city during international trade fairs. More information
The Hague Info Store (THIS)
Part of our organisation is the The Hague Info Store in The Hague which maintains partnerships within the city and offers visitors first-hand information and advice. The THIS is located at The Hague Central Station.