Life sciences and e-health expertise
The Hague region is home to world-class academic research universities in medicine, technology, business, and humanities, and a large, diverse community of Life Sciences & Health businesses. The links between the institutions, and the connections among the people working here, foster a rich ecosystem for open-minded, open-door collaboration. This mix combined with the city's international reputation has proven to be the ideal foundation for hosting many renowned global events and conferences, drawn on its extensive network and knowledge infrastructure. Your event can be next!
Largest life sciences & health community in NL
Our region is home to the largest life sciences & health community in the Netherlands, including:
400+ life sciences & health businesses (startups and mature companies)

18,000+ well-qualified employees working at life sciences companies

14,500 students in life sciences & health related curricula

€340 million spent on life sciences related research by our academic institutions

10 R&D and training facilities for biopharmaceutical education at all levels

3 acclaimed universities & 2 academic medical centres

Pharma certified closed supply chain solutions at close proximity
Are you eager to explore the Life Sciences & Health sector in the Netherlands? We invite you to delve deeper into this dynamic industry by reading the insightful article published by Health Holland. Discover the latest developments, innovations, and opportunities that this sector has to offer.
Micronutrient Forum Global Conference
The Micronutrient Forum's 6th Global Conference (#MNF2023) took place online and in person at the World Forum in The Hague, from 16th to 20th October 2023, with a thematic focus on Nutrition for Resilience (N4R). Please see the conference recap below.
International Symposium on the Diabetic Foot
The 9th International Symposium on the Diabetic Foot took place at the World Forum in The Hague, from 10th to 13th May 2023. This Symposium, held once every four years, is the largest and most prestigious meeting worldwide devoted to lower extremity problems in diabetes. It has accomplished this unique position by bringing together delegates from many specialties and the leading experts in various fields, both from all over the world.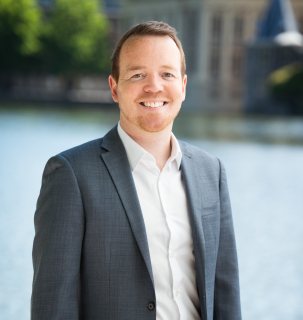 Get in touch with us
Do you want to know more about organising conferences in the area of life sciences and e-health?
Get in touch with our International Sales Manager for help or advice: s.payne@thehague.com