The Hague sees international congresses grow by 48% growth
The Hague Convention Bureau (part of The Hague & Partners) won 92 international congresses in 2019, a 48% increase compared to 2018. 
International congresses won across The Hague in 2019 achieved an estimated economic impact of €48.79 million for the city.  
Provisional numbers from the Netherlands Board of Tourism and Conventions (NBTC) show that The Hague achieved nearly 213,000 congress days in 2019, an increase of 9% compared to the previous year.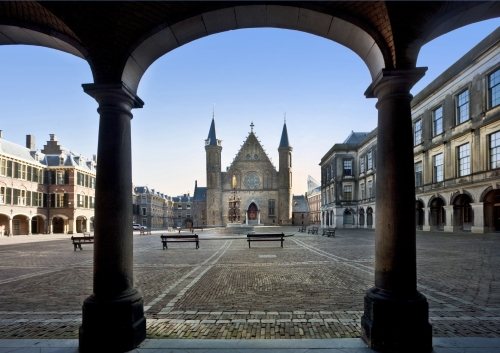 Bas Schot, Head of The Hague Convention Bureau commented:  "These figures are a testament to the collaborative approach we are seeing across the venues, hotels and suppliers throughout The Hague.  Our excellent transport links, well established infrastructure and reputation for the delivery of high-profile events are all helping us increase our presence across the global congress market. The Hague is the International City of Peace and Justice where every day, tens of thousands of people are working together towards a better, safer and more just world."
A key factor in The Hague Convention Bureau's success has been its growth in the market, focus on knowledge infrastructure and direct engagement with associations to drive new congresses to the city.  "The Hague Convention Bureau's involvement in the number of congresses taking place in the city is increasing." says Marco Esser, Director of The Hague & Partners. "In 2019 we were involved in 76% of all congresses that took place in the city. That is a considerable growth compared to only 40% involvement in 2018." 
Peace and Justice, Legal and Finance, Cyber Security, New Energy, IT & Tech, Life Science, and the Impact Economy are key sectors for The Hague, accounting for over 91% of all acquired conferences in 2019.  "People are increasingly looking for less busy destinations, where there is still a lot to see and do and The Hague offers that. The Hague is a royal city, a city by the sea and a city of peace and justice." adds Bas Schot.
The Hague & Partners is an umbrella organisation, including The Hague Marketing Bureau, The Hague Convention Bureau and The Hague Business Agency. Together the three organisations made a considerable contribution to the economy of The Hague in 2019. 

Deputy Mayor Saskia Bruines (Economics) of the Municipality of The Hague concludes: "I am very glad about the outstanding results of 2019 of the work of The Hague & Partners. More companies, more conventions and more visitors are important for the economy of The Hague. Not only because visitors like to spend their money in the city, but also because it creates important jobs for our inhabitants."