Squares
Squares is the online meeting space for your company or organization. A digital event platform branded with your corporate or event identity. Squares enables you to create an interactive, engaging and exciting experience that comes close to an in-person event. They develop your unique Square, you host your online event.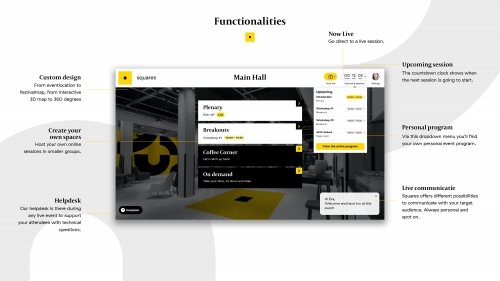 New times, new solutions
These times ask for new ways to connect. Online, hybrid and with impact. Squares builds, brands and boosts digital event platforms for meetings and events. From an international event to a festival or a multiday conference. There is a Square for everyone.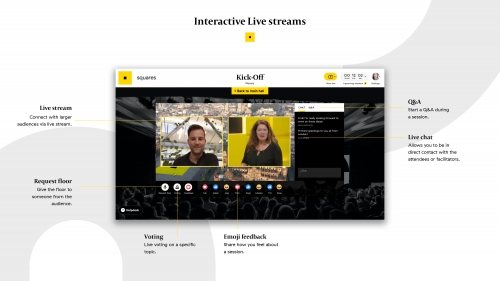 Squares unites the best of three worlds:
State-of-the-art technology, a brand-enhancing design and online experience. That makes Squares a full-service solution that combines a solid architecture with data security, branding and event engagement. Their team of specialists knows how to enable real connection within a digital environment.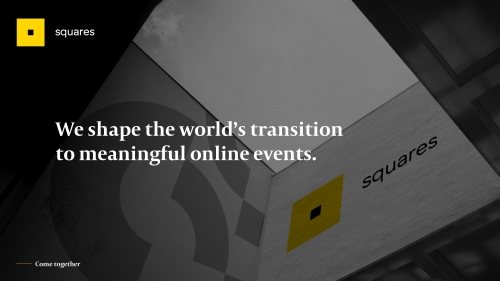 Contact us
If you would like to work with Squares and you need our mediation- please reach out to Marjolein Lalleman.