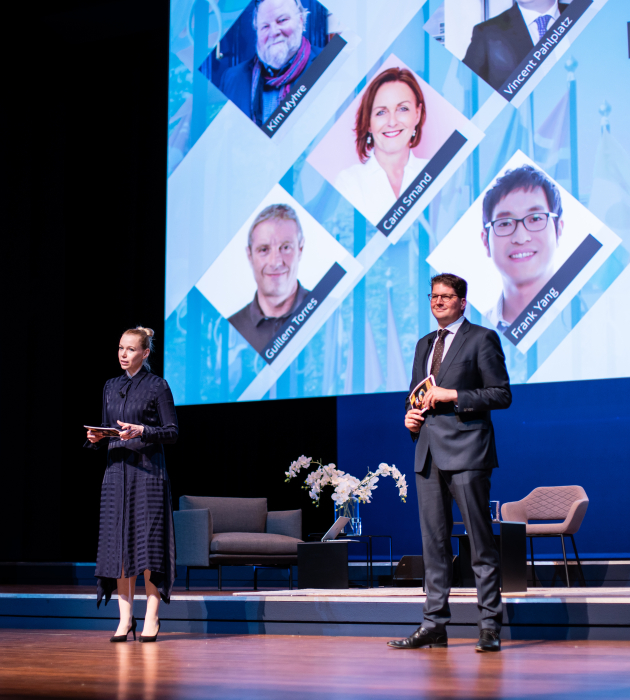 Your Virtual Event in One of These World-Class Venues?
Hybrid events are not a passing trend. They are here to stay! That's why many World-Class venues in The Hague have been busy with setting up impressive hybrid events studios. As soon as we will be able to meet again, these venues will be ready to welcome you to their hybrid studios located in the International City of Peace and Justice, The Hague. Curious? Become familiar with them!
Go Hybrid in The Hague
1. Fokker Terminal
The Fokker Terminal currently offers 3 webcast studios that differ in look and feel, technical options and budget. They also offer 16 breakout rooms for online workshops and/or tailor-made productions. In their two largest studio's it is also possible to welcome a live audience and scale up to hybrid events if governmental measures allow. Their event managers love to connect with you for any advice on the most suitable solutions for your online plans. And thanks to their fiberoptic internet connection including 4G backup, they are always assured of a high-quality stream.

If you don't use your own preferred streaming or broadcast partner their technical supplier is happy to provide you with all studio equipment, but also with an online event platform including interactive tools, networking options (even in a 3D-animated world), online registration and breakout options. Design and creation of your content, for example, intro clips, bumpers and instarts are also possible. Read more about the different rooms here.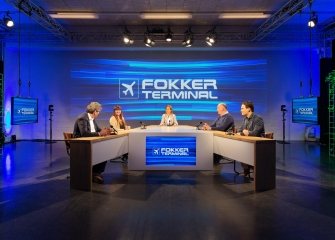 2. The Hague Conference Centre
The Hague Conference Centre is the ideal venue for webinars and live streaming. Due to their collaboration with AVEQ, they have all the necessary audio-visual equipment for virtual and hybrid events. The plug and play studio has plenty of light and a direct view of The Hague Central Station. This makes the studio unique and adds a dynamic character to every webcast. The Hague Conference Centre has everything to make your virtual or hybrid event a success.
Thomas van der Zee - Commercial Director: "In addition to being centrally located and excellently accessible, this new studio allows us to now offer customers an online experience in a cost-effective way."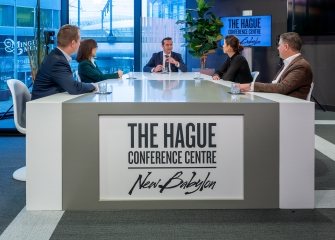 3. Sound and Vision The Hague
Experience the ultimate event at Sound and Vision The Hague (Beeld en Geluid Den Haag), set in a superb location in the vibrant heart of The Hague. Besides welcoming many visitors in their museum on a daily basis, Sound and Vision The Hague offers many hybrid opportunities to host your next hybrid event. All their rooms can be professionally set up with cameras, extra screens and a streamer for a dynamic presentation of your program.
4. Louwman Museum
Louwman Museum, The Hague is the place where more than 130 years of progress, innovation and design are visibly represented in a unique collection of more than 275 showpieces from the history of the automobile. Besides, the Louwman Museum offers plenty of opportunities to facilitate hybrid and online events. In collaboration with their AV partner, they offer a complete package to take the hassle out of your event.
Attendees follow the program with opportunities for breakout sessions, speakers dialing in roundtable discussions and interaction with participants through chat, questions and polls. Check out their video below for more information!
5. Zuiderstrandtheater
The Zuiderstrandtheater in The Hague is the only podium in the Netherlands that is situated right on the coast. Here you not only get to enjoy views across the Scheveningen Harbour and the North Sea but also experience cultural highlights within a unique setting too: from jazz and dance to shows. However, due to COVID-19, the theatre currently does not offer cultural experiences. Instead, the venue now offers many hybrid opportunities. Check out their video below!
6. The Hague Marriot
The Hague Marriott is situated just off the city centre, a stone's throw away from Scheveningen beach. The World Forum and Kunstmuseum are located right beside the hotel. Besides its fantastic location, the hotel offers hybrid event possibilities. A virtual tour of its meeting facilities is available here.
7. NH Hotel & Conference Centre The Hague
The NH Hotel & Conference Centre The Hague is situated in The Hague's World Trade Centre building and offers fantastic views over the city. It is within easy reach of both the government and business districts as well as the World Forum Convention Centre. This venue offers the perfect opportunity to host your hybrid event in an environment of innovation and entrepreneurship. Check out their video below to see what they can offer!