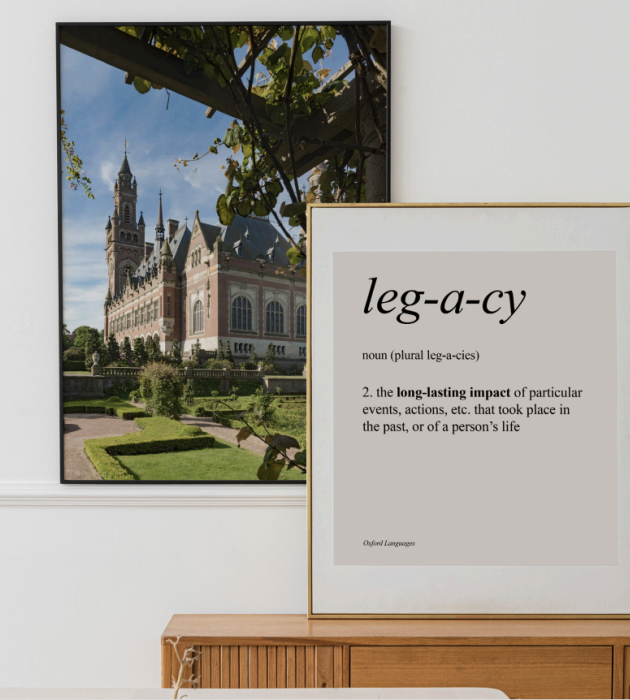 Unleashing the Power of Legacy: Discover its Meaning and Impact
What is legacy?
It is clear that legacy is many different things to many different people and organisations. It is focused and discussed by people from across the industry on at trade shows, conferences, in print and online. For some, legacy is overused, talked about too much and is overtaking the language of our industry.
However, legacy is also the ultimate goal of so many businesses, associations and individuals wishing to achieve some long-term impact and make their mark. Like every other destination, here at The Hague, "legacy" has become a part of our everyday vernacular but we wanted to ensure we are using it properly and not just throwing it around as a word to try and help sales or drive interest. With this in mind, we set out to explore the meaning of legacy. What does it mean to our audiences and how can we, as The International City of Peace & Justice and a leading destination for global association events, support our clients achieve their legacy.
The results speak for themselves but for us the most important takeaway is that legacy is not and cannot be about the destination or driven by the destination - it is about the organisations coming to the destinations with their own goals, needs and desires. It was overwhelmingly clear that destinations facilitate events, providing incredible location - often with highly relevant local stakeholder support and specialisms. However, for legacy to truly be achieved it must lie at the heart of an organisations, mission and strategy. Only then can it filter through to event based legacy programmes.
Download our free whitepaper about Legacy
Contact us
If you're intrigued by the topic of legacy and would like to engage in a discussion, we invite you to reach out to the Convention Bureau of The Hague & Partners. Our team is passionate about exploring the concept of legacy and how it can shape exceptional events.