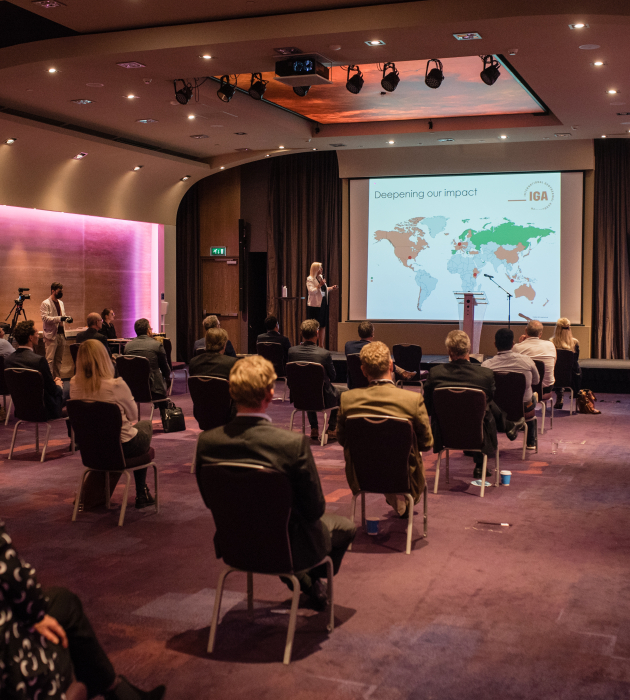 The Hague Geothermal Reception
On the 23rd of September, the team of The Hague Business Agency and The Hague Convention Bureau together with International Geothermal Association, Municipality of The Hague, and DAGO (Dutch Association Geothermal Operators) hosted 'The Hague Geothermal Reception'. An event in the Hilton The Hague in a corona safe setting.
"You are not only ready, you can lead the charge!"
In terms of hosting events in corona safe settings at venues such as Hilton The Hague, please watch the video and hear what Executive Director of IGA Marit Brommer had to say about The Hague's readiness and ability to host event in these times.
New Energy key sector expertise
The Hague sets ambitious goals to become carbon neutral by 2030 and achieve a net-zero carbon footprint 20 years ahead of the whole of the Netherlands. As the energy sector is undergoing a radical transformation towards a zero-carbon future, The Hague is rapidly developing into an internationally leading centre of "new energy" activities. Read more and discover what The Hague can offer in terms of New Energy key sector expertise. 
Hybrid events opportunities in The Hague
We are happy to provide you with assistance in hosting your virtual or hybrid event in The Hague. Get in touch!
If you'd like to know more about events in The Hague and how the entire sector has adapted to safely host live and hybrid events here, visit this page.