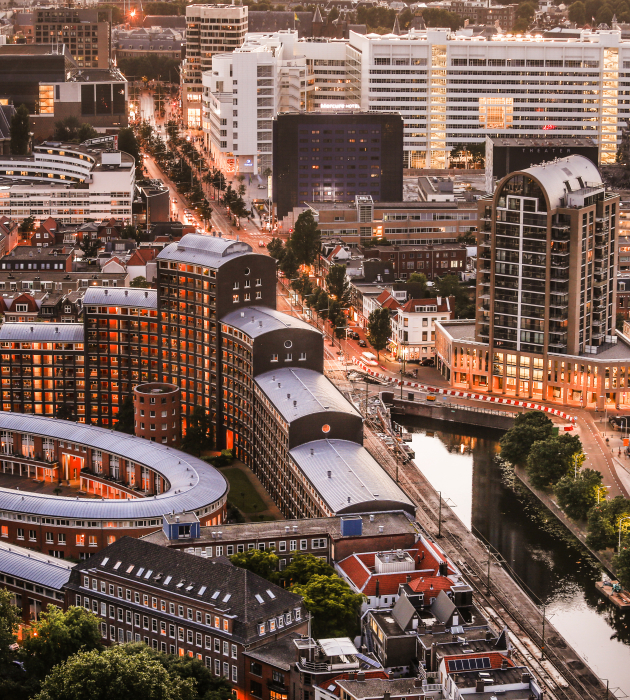 m&i announces partnership with The Hague Convention Bureau for 2023 healthcare event
m&i, a networking trade events company in the MICE sector, has announced their partnership with The Hague Convention Bureau for their 2023 m&i Healthcare event.
Now in its 4th year, m&i Healthcare, the Hague 2023 will take place in the Netherlands, from 6-8 June 2023. With the assistance of the Hague's dedicated CVB, m&i will provide 250 healthcare-focused event planners and qualified healthcare venues with three days of high-quality MICE networking.
Website
What's going on?
The event package will include 25 pre-scheduled, 1-2-1 meetings at The World Forum Convention Centre, complimentary accommodation for Buyers at one of the event's partner hotels, The Hague Marriott or the Leonardo Royal Hotel Den Haag Promenade (discounted rates available for Suppliers), and destination discovery activities designed to showcase The Hague's event-hosting opportunities.
The Hague Convention Bureau's Bas Schot said: The M&I Forums are amongst the best opportunities in the industry to meet new buyers whilst demonstrating everything a destination has to offer.  We are delighted to be welcoming this healthcare focused event to The Hague in 2023.  We know m&i will bring in a wealth of high quality organisers and look forward to showing them around our beautiful city.
CEO of m&i, Richard Barnes said: "We are very excited to be hosting our fifth m&i Healthcare event. We chose The Hague for its healthcare event experience and its exceptional versatility. This city really does have it all, so I know our attendees are going to absolutely love experiencing it."
Enhanced healthcare focused educational sessions
The event will also feature exclusive education sessions for both planners and venues, focusing on the key topics surrounding the healthcare events industry. The Forum will look at what strategies healthcare and life science companies, venues, agencies, destinations, and associations can adopt to enhance meetings in the sector.
Experts from across the healthcare events ecosystem will come together to share insights and practical examples of how all stakeholders can learn new skills and share experiences in order to make their products and services more relevant to their target audience/s.
All education sessions will be delivered in partnership with 3Sixty Event Consulting. E-books based on the education sessions at m&i Healthcare 2020 and 2021 are available on demand.
All attending suppliers receive specialist healthcare training and accreditation by Healthcare-Venues.com to ensure they are suitable for healthcare events. Healthcare-Venues.com is the healthcare industry's first truly independent compliance index.
m&i has hosted four previous m&i Healthcare events in Malmo (2019), Helsinki (2020), Madrid (2021) and Berlin (2022) all of which were highly successful with attending MICE professionals.
About m&i
For more than 15 years, m&i has been moving, shaking and innovating within the MICE industry. The global networking events they create are designed to be a welcome break from the traditional industry tradeshow, with a firm focus on building lasting business relationships as well as unforgettable memories. Their team is made up of event professionals with the shared goal of connecting the MICE world.
m&i offer attendees a wide range of events that each include smart-matched 1-2-1 meetings, unique networking experiences and an exciting social itinerary. From their larger Flagship Forums, to smaller specialist and more exclusive Forums, m&i provides the platform for MICE professionals to grow their business and broaden their industry network.
In 2023, m&i will be holding events in The Hague, Istanbul, Ibiza, Oslo, Limassol, El Paso, Porto Montenegro, Lake Como, Jordan, and Los Cabos.
Registration for m&i Healthcare, The Hague 2023
Registration for m&i Healthcare, The Hague 2023 is now open. Attendees wishing to sign up for the event can do so via the m&i website: www.mi-forums.com/mi-healthcare-2023