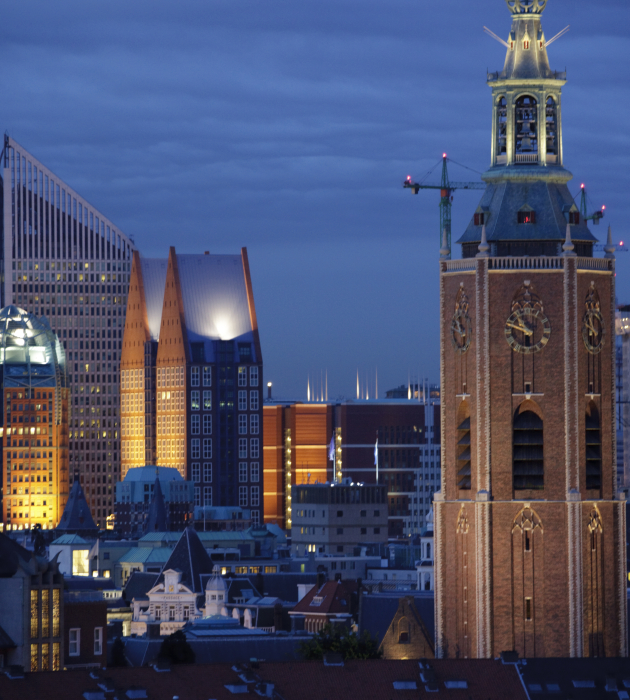 Flexible Event Venues
The pandemic has turned the event's industry upside down, the way we conduct business as usual has been changed for the unforeseeable future. There seems to be no certainty whether scheduled events will continue, be postponed, or will be outright cancelled.
From our experience of the state of the events industry in 2021, we have identified the following trends:
 The hybrid/virtual way of conducting events will stay and slowly become the 'new normal',

Overall event budgets will increase to accommodate hybrid/virtual components, 

Face to face events will remain important despite the current situation of the industry,

Event locations with an adaptable and large showcase area will be in high demand to meet with social distancing requirements.
One clear theme amongst event venues and event planners is that flexibility and ability to adapt to external events and unforeseen circumstances will be crucial to plan a successful event. We had a look at our partners and we created a list of flexible event venues based on the following factors:
Hybrid/virtual capabilities,

Enough space to adhere to social distancing guidelines,

Flexibility.
The Bread Factory
Capacity – 5000 people

Covid capacity – 500 people

Largest meeting room – 5733 m²
In the seventies the building was an actual bakery. For decades, the industrial bakery supplied thousands of breads and buns for the whole The Hague region. Presently, the building is rebuilt into a multifunctional expo and events centre.
The Bread Factory has rooms full of modern equipment. Surrounding the main hall, they have extra spaces and flexible sub-rooms, where workshops and sub-events can take place. This way, you have all programme components conveniently located together!
Out of all our partners, The Bread Factory has the largest covid capacity for an event. The large amount of square meters and flexible meeting rooms make this a great option as a flexible venue.
Grote Kerk
Capacity – 1650 people

Covid capacity – 300 people

Largest meeting room – 2100 m²
In the middle of the city center of The Hague, the beautiful old church 'de Grote Kerk' can be found. Since 1982, the church serves as a full-time event location and offers a unique ambiance for your event!
The aura and size of the event location are perfect to host an exceptional conference or dinner. Their location is perfect, as the city center is very accessible by public transport.
Their equipment can easily be installed and adjusted at a moments notice. Being in the city center is quite advantageous as they can arrange new equipment, food, and beverages from the many stores and restaurants in the area.
World Forum The Hague
Capacity – 5000 people

Covid capacity – 284 people

Largest meeting room – 2495 m²
World Forum is a full service international convention centre located in The Hague between the beach and city centre and is only a 30 minutes' drive from two international airports.
The venue is perfect to hold Hybrid events as they have a lot space that can be split up into sections, it also hosts a the newest presentation technology. Furthermore, in 2021, World Forum announced the world-first installation of Signify's Trulifi in a congress centre. Trulifi by Signify ensures that meeting rooms are equipped with highly secure, reliable and high-speed wireless connectivity while providing users with the same standards for ease of use and comfort as with other wireless technologies. LiFi is a wireless technology, but instead of radio waves, light waves are employed, ensuring the network is strictly limited inside each room. With additional custom encryption and specific access, keys security can be even more specifically controlled.
Fokker Terminal
Capacity – 1000 people

Covid capacity – 200 people

Largest meeting room – 2200 m²
The Fokker Terminal is a full-service conference venue housing nearby the city centre of The Hague. The venue contains a 2200 square metre aircraft hangar and 17 breakout rooms. This venue gives an industrial and impressive feeling with a striking combination of steel, glass and concrete floors.
Webcast Studio's for virtual and hybrid meetings
The Fokker Terminal currently offers 3 webcast studios that differ in look and feel, technical options and budget. We also offer 16 breakout rooms for online workshops and/or tailor-made productions. In our two largest studio's it is also possible to welcome a live audience and scale up to hybrid events, if governmental measures allow. Our Eventmanagers love to connect with you for any advice on the most suitable solutions for your online plans. And thanks to our fiberoptic internet connection including 4G backup, we are always assured of a high quality stream.
If you don't use your own preferred streaming or broadcast partner their technical supplier AVEQ is happy to provide you with all studio equipment, but also with an online event platform including interactive tools, networking options (even in a 3D-animated world), online registration and breakout options. Design and creation of your content, for example, intro clips, bumpers and instarts are also possible.
The large meeting areas and technical capabilities of the Fokker Terminal make it a great location to house any event or congress.
The Hague Conference Centre
Capacity – 650 people
Covid capacity – 170 people
Largest meeting room – 425 m²
The Hague Conference Centre is located in the New Babylon building, right next to The Hague Central Station in the heart of the city of peace and justice.
The Hague Conference Centre is the ideal venue for webinars and live streaming. Due to their collaboration with AVEQ, they have all the necessary audio-visual equipment for virtual and hybrid events.
The plug and play studio has plenty of light and a direct view of The Hague Central Station. This makes the studio unique and adds a dynamic character to every webcast. The Hague Conference Centre has everything to make your virtual or hybrid event a success.
The good news is that holding hybrid events can even be advantageous to participants, venues, and event destinations. An additional bonus is that all event venues prioritise sustainability.
The Hague definitely has plenty of flexible event venue options that will suit your requirements.
Contact us:
If you want to plan a hybrid event in The Hague with one of our partners highlighted in this article, reach out to us here:
conventionbureau@thehague.com