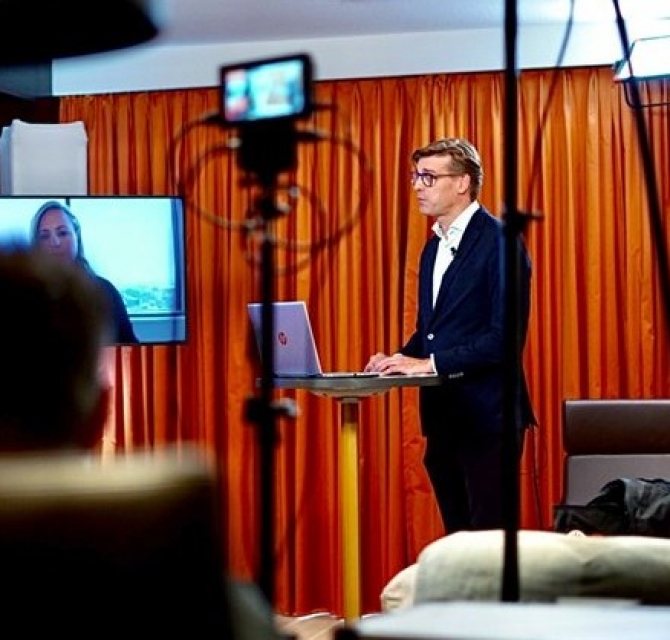 The Hague webinar celebrates partnerships and first anniversary of Ottawa MOU
8 September 2020
The Hague Convention Bureau recently hosted its fifth webinar, which focused on leveraging strategic business partnerships, while flagging the importance of wider industry partnerships and the need to break down the traditional supplier, client and competitor paradigm.
The webinar also celebrated the first anniversary of The Hague Convention Bureau's partnership with Ottawa Tourism, the Canadian capital's tourism board.
Head of The Hague Convention Bureau, Bas Schot, said: "In the post-Covid world it is more important than ever for our industry to work in partnership and recognise the value all individuals and organisations bring to the creation of successful conferences – particularly in the association sector.
The old client, supplier and competitor relationship is just that – old and a thing of the past. We must all recognise the strengths of others and the positive impact they can have on our organisations and conferences."
The webinar started with a reflection on The Hague and Ottawa's partnership, officially recognised a year ago in a Memorandum of Understanding. The MoU highlighted the organisations' similarities, as well as a desire to support each other's international association conference bids, the sharing of knowledge and leads.
Lesley Mackay, vice-president of meeting and major events for Ottawa Tourism and moderator during the webinar alongside Bas Schot, said: "The partnership continues to be fruitful for both Ottawa Tourism and The Hague Convention Bureau despite the challenges we have all faced due to Covid-19. There has never been a more important time to work together, share knowledge and benefit from each other's experience."
Panellists at the recent webinar included Stephen Ibaraki, chairman and managing general partner at REDDS Capital, who said: "It has to be a win-win. A shared value, I call it. Make sure you have a 'non-flict' process that you are constantly engaging in. Look for: understanding yourself and the other [partner] well; making sure that you have common goals, a win-win situation and a shared reality; [and] work together to co-create. Be transparent and accountable and responsible."
Commercial director for SportsPro, Paul Guest, commented: "It is [about] genuinely understanding the assets you have together. What are the assets you can combine and what are the things you can leverage together that you have not considered before? It is the creativity and purpose driven activation that is driving things at the moment."
Kai Troll, president of ASSOCIATIONWORLD, added: "What is important is that everybody gets out of their silos and their own way of thinking. We will see more cross-sector collaborations. This is fundamental in anything that we as an association and meetings industry do in the next two or three years."
The Hague's next webinar will take place on 24 September 2020. To view the fifth webinar, click here.