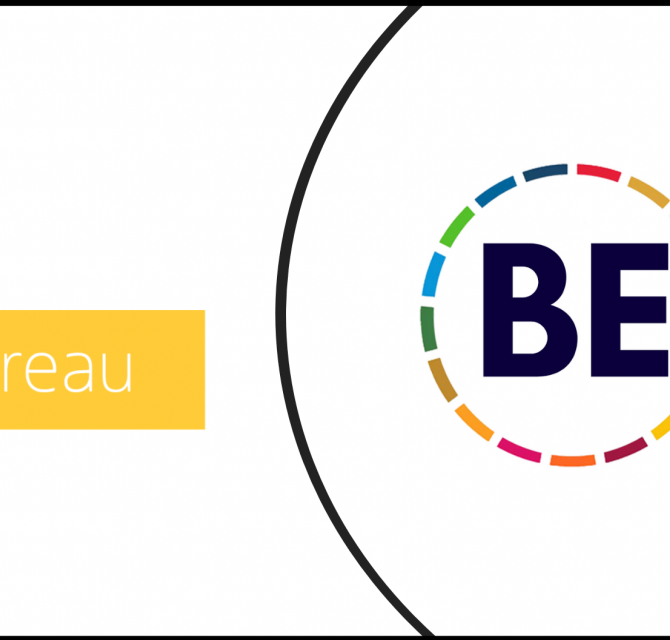 The Hague Convention Bureau partners up with BRUSSELS EUROPEAN ASSOCIATION FORUM
11 November 2020
On 15 January 2021, the BRUSSELS EUROPEAN ASSOCIATION FORUM (BEAF) will become the first face-to-face association community event to take place in the new year. The event is hosted by ASSOCIATIONWORLD, with the support of Visit.Brussels, and in collaboration with its global partners the Barcelona Convention Bureau, Boardroom, idloom and Curia law firm, The Hague Convention Bureau (THCB) is the latest addition of BEAF supporters.

BEAF's primary mission is to serve as a platform for associations based in Brussels and Benelux and the non-profit community in order to share recent experience, best practices and gain a better understanding about what and how association peers are planning for 2021 and onwards. The motto is "#TimeToMeetAgain, for associations, by associations".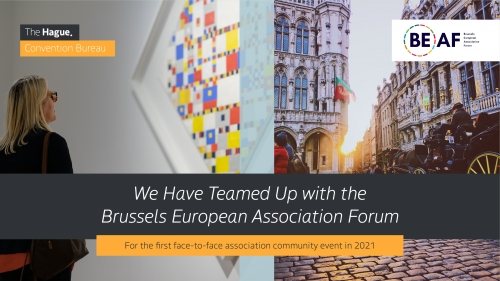 Bas Schot, head of The Hague Convention Bureau, commented: "The year 2020 has become a year of great challenges for the events sector. In recent months, many conference regions have joined forces and all kinds of cooperation has emerged to maintain the position on the international meetings map through partnership agreements across well-cooperating regions. Many colleagues started leveraging meaningful partnerships together more than ever before, especially in view of reduced capabilities and capacities. We are happy to support this great initiative and join the BEAF community hosted by ASSOCIATIONWORLD.

Kai Troll, ASSOCIATIONWORLD President, says: "We are impressed by the The Hague Convention Bureau's actions over the last months and especially the successes related to their regular online and hybrid sessions for associations, which provided great and relevant content to the audience. The team is highly engaged in activities that help them understand the challenges associations face these days. We all need to learn quickly now, it is not the time for sales initiatives. Everything has its time, and it is now time to learn from and about each other while connecting in different ways. And we seek partners who align with us on that approach. The THCB team is very creative and will add great value to our co-creation to finalize a highly relevant BEAF programme and content."

The agreement is based in the gathering of association professionals at the physical event coming in January as well as several digital events, prior and post the physical event.