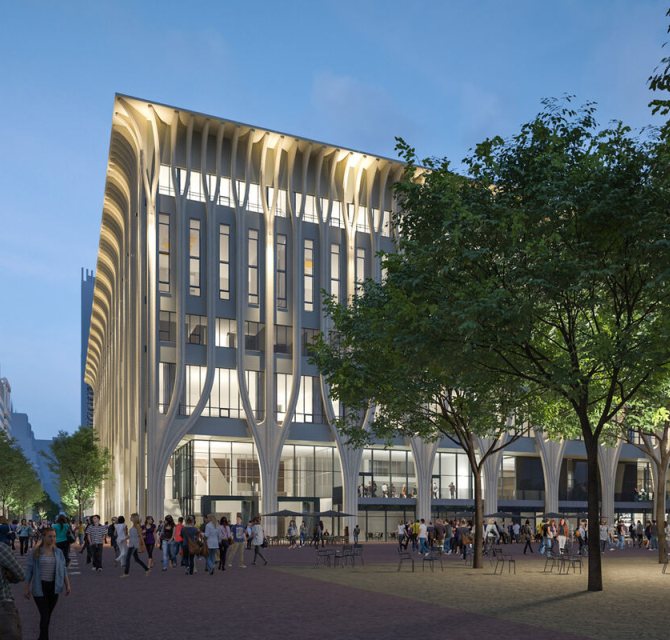 AMARE: House of Culture, Education, Events, and Sustainability!
8 September 2022
As climate change becomes a more pressing issue each and every day, event organisers are now more than ever searching for sustainable venues to host their event. The Hague municipality acknowledged this opportunity and rose to the occasion to build a completely sustainable performing arts complex in the heart of the city.
We sat down with Leontien Wiering (Director Business Operations) & Leonie Smit (Development & Relationship Manager) from Amare, The Hague's new cultural nexus, to talk about the unique features of the venue and what is in store for the future.
Amare is a huge cultural art complex that is home to four theatre halls, a conference centre, a large number of public spaces and two catering establishments.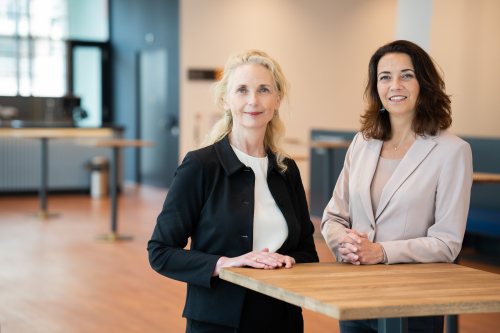 The Amare Foundation manages and programs the building and is the liaison in the collaboration with the building's permanent residents: Royal Conservatoire,  Nederlands Dans Theater, and Residentie Orkest Den Haag. The Hague municipality chose to build an entirely new building and not to renovate the old Lucent Danstheater/Dr. Anton Philipszaal that previously stood there. The goal was for Amare to be the first Dutch performing arts centre to achieve a BREEAM-NL Excellent rating, which is the second highest score to reach within the BREEAM-NL standard. And they succeeded! BREEAM stands for Building Research Establishment Environmental Assessment Method and is the certification method for a sustainably built environment. "Sustainability is one of the most important pillars of our house," Leontien and Leonie said, as they listed some of Amare's green features, which include: solar panels, toilets flushed with rainwater, temperature control using geothermal heating and cooling, 50 nest boxes for different types of birds, 28 built-in bat boxes, a green rooftop with a lot of biodiversity, and LED lighting throughout the whole building.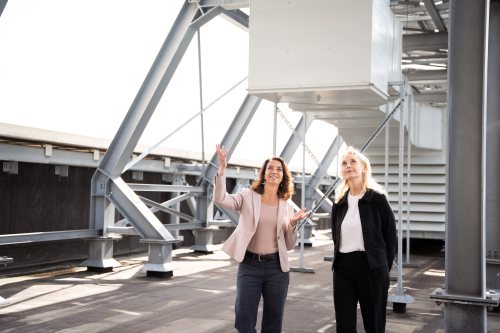 Amare also holds the Golden Green Key accreditation, which is a voluntary eco-label award that less than 5,000 venues around the world hold. "Because Amare was built with this high standard of sustainability, as an organisation we also want to change our own behaviour," they mentioned. The Green Key accreditation made them look at sustainability from a more behavioural standpoint. An example of this is that they investigated sustainable work clothing for their staff, and they have a catering partner that set up an 80% plant-based menu for their restaurants. This caterer also works together with local suppliers and has a zero-waste policy. It can sometimes be challenging to introduce the vegan menu to visitors but Leontien and Leonie explained that "it just requires us to explain the concept a bit more sometimes."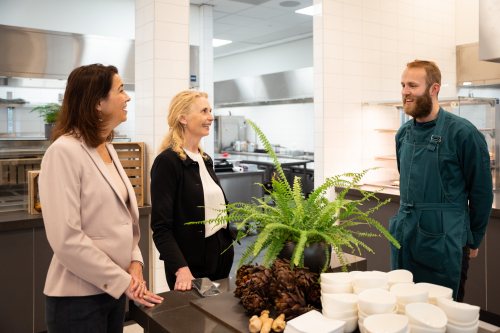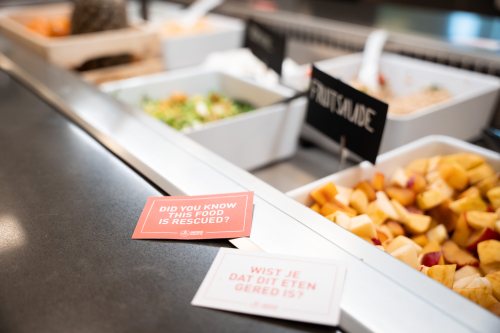 According to Leontien and Leonie, "the BREEAM-NL and Green Key accreditations are a good basis to be sustainable, but we are also making plans for the upcoming years." After one year they will start to quantify and measure the results of their sustainable initiatives and the impact it has made. They are partnered with a construction company VolkerWessels Vastgoedbeheer, which will measure the results of the green initiatives done to the building. The goal is for Amare to move towards a circular economy and thereby become zero waste. They are working together with the waste management company Renewi and they have plans to organise trainings with them and other important partners in the sustainability chain to achieve their goals. When talking about the future of Amare, they stated that they hope "there will be more collaboration with other venues so we can all learn from each other to not only be a sustainable venue but also a sustainable city."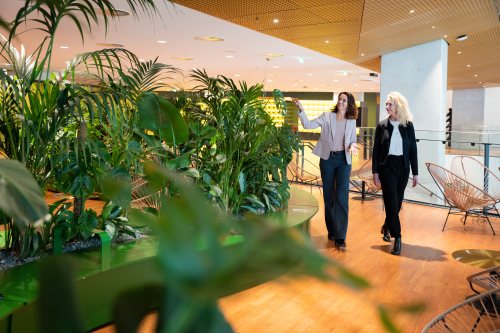 Are you interested in learning more about what Amare has to offer? Be sure to visit their website, where you can also read more about the building's unique features. If you are interested in hosting your next event at Amare, contact us at The Hague Convention Bureau to find out more.