Your Corporate Event in The Hague
Planning an important corporate event? We will help you make it outstanding and memorable. Take full advantage of what The Hague has to offer, and craft a unique experience!
Whatever your reason to organise your corporate event, The Hague is an excellent place to hold it and The Hague Convention Bureau a reputable partner dedicated to making it a success.
How we can help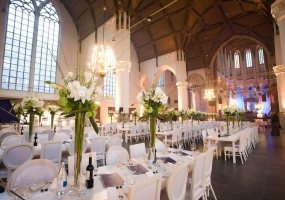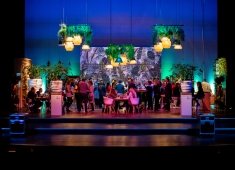 Your Corporate Event in The Hague
There's nothing like a solid corporate event to get your business going! We invite you to organise your corporate event in The Hague, and take advantage of our world-class infrastructure and knowledge network.
Enjoy the excitement of discovery by trying a refreshing and distinctly different Dutch city, rather than re-visiting the same old places! We recognise the importance of every aspect of your experience, however big or small, and we are passionate about tailoring our service offerings so that they meet each and every one of your needs.
Not only does The Hague have the right venues that send the right message to your event attendees, it also has a range of international hotels, restaurants and entertainment venues. Your attendees will be impressed!
Find a venue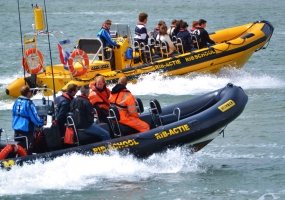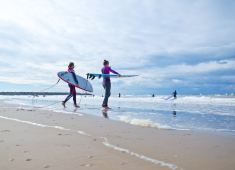 Your Incentive in The Hague
The Hague has a long history in hosting events, congresses and conferences. But it also has much to offer for incentives. The Hague is an excellent choice for your next incentive. Read on and be amazed!
The Hague brings chic, stature and uniqueness to your next incentive. But it also brings some fun! There are so many exciting options for groups of all sizes in The Hague. Whether you are looking for active adrenalin-fuelled experiences, or something more leisurely, cultural and high-end, The Hague offers a whole range of options. Having our very own beach also adds to the array of activities and ideas that you can bring into play.
Use The Hague to add a new dimension to your incentives or groups, and discover some new surprises along the way. 
Need support with your incentive?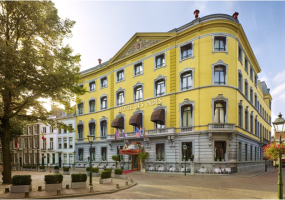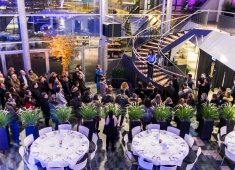 For corporate event planners
The City
The Hague may be compact in size, but it is very international, has knowledge networks in a variety of fields, has an excellent infrastructure and a wide choice in venues, accommodation and hospitality to suit events of varying sizes.
The Hague always surprises positively with its unique charm and chic, its international appeal and cosmopolitan feel, its historic heart and rich culture.

And for relaxation, it has plenty of entertainment, sports, nature and 11 kms of sandy beach.
More about what to do in The Hague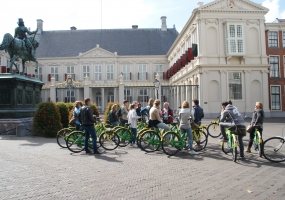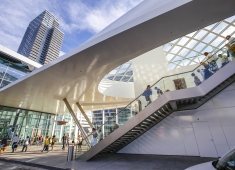 The Accessibility
The Hague lies between two international airports: Amsterdam Schiphol, one of Europe's major international hub airports, and Rotterdam The Hague Airport.
A short road or rail journey will quickly bring you right into the city centre. There are also good high speed train connections with surrounding countries.
Once in The Hague, the city's efficient transport system and its compact size makes getting around town a breeze. It is one of the easiest places in Europe to get to and to travel around in!
More about accessibility in The Hague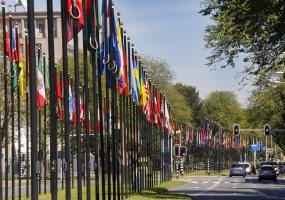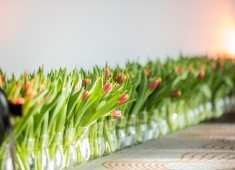 Your Impact
The Hague's stature and gravitas has always made it a prime location for key discussions, decisions and actions.
The Hague Convention Bureau will help you organise a successful corporate event that truly makes an impact.
In connecting you to our well-established network of partners, hotels, conference venues, restaurants and event management companies, our one objective is to make your event in The Hague memorable and effective.
Contact us for support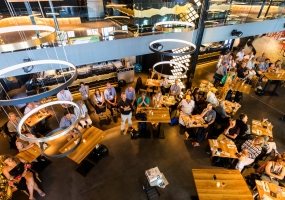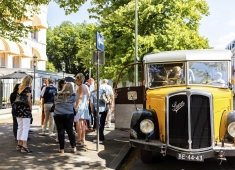 Destination management companies (DMCs)
Our partners take great pride in being major local players in the events industry and they are fully committed to making your event a success. Let one of our partner destination management companies make organising your event in The Hague easy.
So what can our destination management partners do for you? The short answer is that they act as a local branch of your organisation. Once you have chosen your destination, they jump into action and use their local knowledge and resources to co-design and co-implement your event, activities, tours and programme with you. They suggest and help arrange transport, hotels, restaurants, formal dinners, socials, logistics and so on. And of course, they will help with any language issues and troubleshoot for you.
The destination management companies that we work with have proven track records in excellence. They will smooth the way for you so you can concentrate fully on your event and its successful outcomes. Give us a call so we can put you in touch with the right destination management company.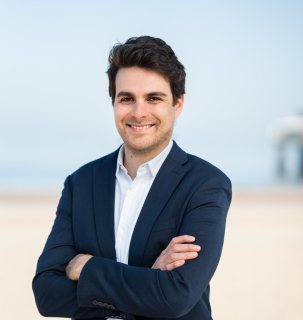 Let's Make Your Event a Success!
Draw on our expertise, knowledge, contacts and tools to organise an incredible, outstanding event.