MCI The Netherlands
We believe in the magic that people create together to turn a vision into reality.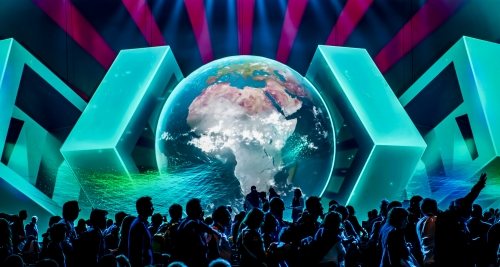 Global experience with a local touch
At MCI The Netherlands we trust in the power of collectiveness. Since 1987, we have been bringing people together and creating communities.

Working with associations, government institutions and brands, we support our clients in organising inspiring and authentic meetings, conferences and events. We have been doing the heavy lifting for over 30 years, building building unforgettable online and offline experiences that foster change, inspire, educate and enhance business performance.
With headquarters in Geneva, MCI has 61 offices in 31 countries across all continents. Our specialised teams can help you develop a deep understanding of your attendees' motivations and design meaningful experiences, while preserving what is logistically possible and financially viable. Being a global team is mirrored in our way of working, where deep industry expertise and local cultural knowledge are finely mixed.
Utilising the core strengths of MCI's pool of 2,500+ staff across the globe, allows you to extend your reach and create stronger international alliances, while learning from global best practices.
Connect people. Build strong experiences. Drive business results.
Every aspect of an event matters. Our clients' requirements and priorities are at the core of our partnership. Thinking beyond logistics, we have adopted a human-centric approach that guides our way of working. Through co-creation sessions and data-informed decisions, you can count on quality, consistency and efficiency.