House of Lords
House of Lords is a dynamic catering company operating in a niche market with a progressive vision in its sector. Creating, organising and hosting of beautiful, conceptual full service events in various locations are part of our daily business. We distinguish ourselves by customisation, short lines of communication, creativity, attention to detail and passion. Our clients are predominantly international companies, event venues and event agencies which prefer contemporary presentations in all areas of specialty.
Customised Catering for The Hague
House of Lords is just as characteristic of the town of The Hague as the Binnenhof and the Lange Voorhout are. In the Louwman Museum, home of the present House of Lords, the original façade of the building was rebuilt when in the 1980s the Tweede Kamer (House of Commons) took over its location.
Behind its familiar green façade with a dome-like entrance it not only became the meeting place of the fashionable people but also of the elite in politics and business. Imagine the world of horse-drawn carriages, ministers in ceremonial costumes, the dinner dances, the orchestras, the Pièces montées and the tables laden with exquisite food. Over dinners held in the Michelin-star awarded restaurant - managed for nearly 25 years by Luc Talsma, father of the present Maître d'Hôtel - many important political and business decisions were made. The name House of Lords found its origin in World War One, the Netherlands having remained neutral, and British officers billeted in The Hague discussed strategic and personal issues there.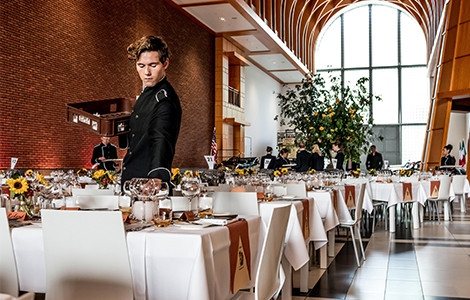 Find Our Office and Tasting Room
The present-day House of Lords builds on these classic values and traditions within a contemporary context. It is also Maître d'Hôtel Raymond Talsma's personal mission to honor his father Luc. 
Dobbeweg 28
2254 AG Voorschoten
The Netherlands
https://houseoflords.nl/