Congress Care
Since 1997 Congress Care has been the leading congress bureau specialised in organising (international) medical-scientific events. Congress Care organises distinctive congresses and symposia for scientific associations, medical/pharmaceutical companies and medical specialists. In addition Congress Care offers assistance in organising courses, training programmes, company presentations and networking events.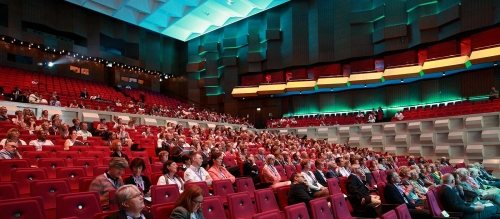 About Congress Care
Your Business Event in Trusted Hands. As a certified Professional Congress Organiser Congress Care is the obvious choice for turning your event into a success. The proven knowledge and experience within the medical and pharmaceutical industry enables Congress Care to proactively and flexibly anticipate any assignment. Congress Care can organise your event – meeting, congress or symposium – from start to finish. 
According to your wishes, Congress Care can play a purely advisory role or carry out the complete project. Congress Care regards each event as unique and tailors the services to your individual requirements. You can call us in to organise your event in its entirety but we are also happy to provide a partial package. Our services are divided into the following areas:
Congress Organisation
Trade Exhibition Management
Sponsor Acquisition
Membership Administration
Online Events & Webinars
Anyone who has ever organized an event knows it can take up a huge amount of time, as well as for delegates and your faculty (speakers, moderators, chairmen, etc.).
This is the time to make a well-considered choice: are you aiming on bringing (a small selection of) your audience physically together or will a widespread broadcast be a better way to disseminate your information? Or why don't you consider a combination of both?
From virtual congress to a short webinar, with online events, you will save time, money, and the environment.
Congress Care will be more than happy to support you in the decision-making process which comes with the realization of your online event. 
More about the services: https://congresscare.com/en/services/online-events-webinars/ 
We use your expertise, work together to develop the strongest possible program and find the best speakers, and regularly consult with you about the progress of your project. But you can count on us to take care of the really time-consuming nitty-gritty details.
Address
Europalaan 16
5232 BC The Hague
The Netherlands
Tel. +31(0)73 6901415
E-mail: info@congresscare.com