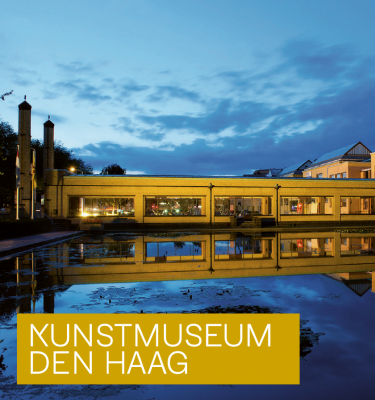 Kunstmuseum Den Haag
The Kunstmuseum is a modern palace for the arts. Step inside this enchanting building, wander through its beautiful daylight lit galleries and be inspired and amazed by the collection of modern and contemporary art, fashion, and decorative arts. Thanks to its beautiful Art Deco building and leading art collection, the Kunstmuseum offers a unique location for events
Venue overview
Capacity

750 people

Meeting rooms

6

Largest meeting room

700M2

Venue style

Historic

Layout of the room

Banquet, Cocktail, Meeting, Other

Type of event

Conference, Meeting, Presentation, Social event
The Venue
The Kunstmuseum is a modern palace for the arts. Masterpieces of modern and contemporary art, fashion, and decorative arts belong to its collection. The permanent exhibitions include artworks by Mondrian, Picasso and Delftware. Next to that, the museum has around 30 temporary exhibitions each year.

Not only is the Kunstmuseum a perfect place to wander around and be inspired; the museum is also a unique event location. The beautiful Art Deco building and the leading collection create an extra dimension to your event. The Garden Gallery, Hall, Auditorium, Honour Gallery, and several smaller (meeting) rooms all offer a special ambiance for a dinner, reception, seminar, meeting, concert or presentation, for both small and large gatherings.
The location
The Kunstmuseum is centrally located between The Hague city centre and Scheveningen. It is located near The Hague International Zone with organizations such as Europol, OPCW and Eurojust. 
Accessibility
Thanks to its central location, the Kunstmuseum can easily be reached by car and public transport. There are sufficient (paid) on-street parking spaces in proximity to the museum and a spacious parking garage within walking distance of the museum. Tram 16 and bus 24 stop directly opposite the museum entrance. 
Your next event at Kunstmuseum!
Your next event at Kunstmuseum? Get in touch now for more information about the venue!