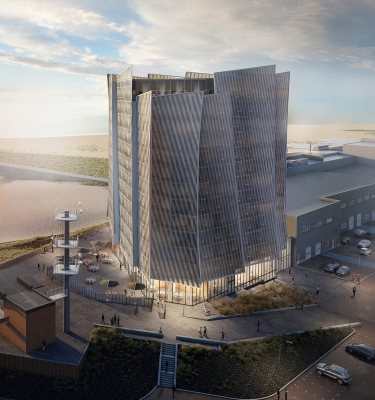 Inntel Hotels The Hague Marina Beach
The 'sails' of Inntel Hotels The Hague Marina Beach shine against a background of sea and beach. This iconic hotel has 13 floors and occupies a prominent position at the head of the Northern Pier. It is a location for a healthy dose of Vitamin Sea. The 226 luxurious rooms offer a wonderful view of the North Sea, the Northern Beach and The Hague's skyline. Thanks to its unique central location on the beach, sports activities, relaxation and the centre of Scheveningen are within walking distance.
Inntel Hotels The Hague Marina Beach is flexible. Arrangements can be fully adapted to your type of meeting. They have several fully equipped high-end meeting rooms. Their enthusiastic Meetings & Events team is always ready to make your meeting a success. They will gladly inspire you during your preparations with surprising elements for your programme.
Inntel Hotels The Hague Marina Beach for your event!
Inntel Hotels has respect for man and environment and is eager to contribute to the care for a healthy planet and fine society. With the Surprisingly Sustainable programme we are working towards a sustainable future.