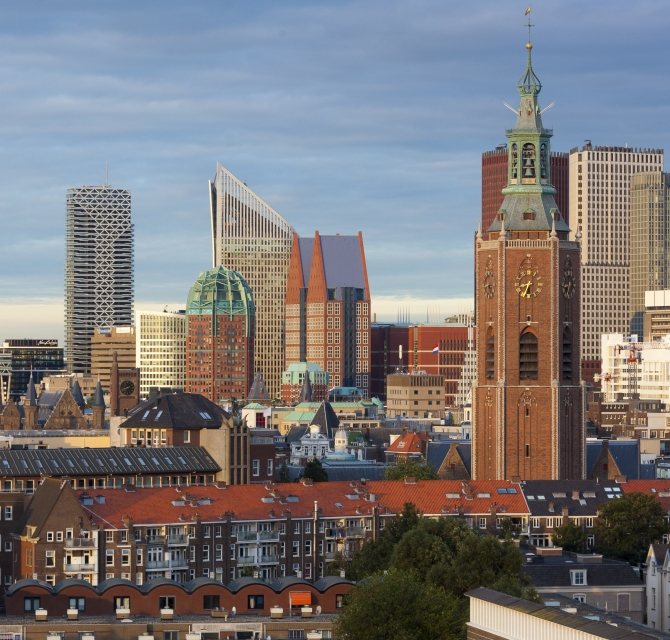 Tourism must be included in the coalition agreement
14 April 2021
Tourist organizations are advancing towards The Hague
Thirteen tourism organizations, the so-called destination marketing organizations (DMOs) and Destination Netherlands Knowledge Network (VVV Netherlands), jointly offer informateur Herman Tjeenk Willink an action plan. They argue for a national tourism plan that should contribute to the reconstruction of the Dutch economy and a future-proof tourism sector.
Director of Tourism Veluwe Arnhem Nijmegen Herre Dijkema, on behalf of the destination marketing organizations: "We are not only concerned about the economic consequences of the crisis, but also about the remaining supply of cultural institutions, catering establishments, conference centers and day attractions. 
All affect the Netherlands. "
The future cabinet is called upon to engage in a major recovery offensive, to appoint a State Secretary for Tourism and to take more control in the distribution of visitors. The thirteen DMOs, which achieve national coverage by working together, want to work together with the government on the sustainable recovery of the tourism sector, which is of great value to the Dutch economy. Normally, this sector contributes no less than 4.4% to the gross domestic product, making the sector comparable in importance to agriculture or the construction sector. Based on provisional figures from Statistics Netherlands, this percentage is about 45% lower for 2020. The number of overnight stays in the Netherlands, by both foreign and domestic guests, was even about 38% lower in 2020 compared to 2019. Earlier Gastvrij Nederland also called on the future cabinet to take action. This emphasizes the urgency of the situation.
National vision
Although the tourism industry is in dire straits and a major recovery offensive is needed to keep the sector afloat, destination marketing organizations are looking beyond tomorrow with their ten point plan. Now that the end of the corona crisis is on the horizon, now is the time to come together with a state secretary with a national vision, strategy and approach and to say goodbye to the compartmentalized policy. Through targeted policy, based on the interests of residents and entrepreneurs, tourism is no longer an end in itself, but a means to realize the ambitions of the Netherlands. Dijkema: "Now, but also in the future, we are dealing with important issues in which we need support from the government. For example, when it comes to spreading tourists in busy areas, an integrated approach is needed for the whole of the Netherlands. "
Education and sustainability
For a future-proof tourism sector, it is also important that the next cabinet properly aligns education and the labor market, stimulates sustainability and invests in expanding and increasing a distinctive tourist offer. It is also important to look for a new, widely supported identity based on the DNA of the Netherlands. The destination marketing organizations are also calling for the creation of a fund of fifty million euros to bring in major scientific conferences.
The plan is offered on behalf of the following organizations: Eindhoven365, Marketing Drenthe, Tourism VAN, Utrecht Marketing, Leiden Marketing, The Hague & Partners, Rotterdam Partners,, MarketingOost, VisitBrabant, Maastricht Marketing, Brand Fryslân, Amsterdam & Partners, Marketing Groningen, Knowledge Network Destination Netherlands (VVV Netherlands)
Read the entire letter here (in Dutch)