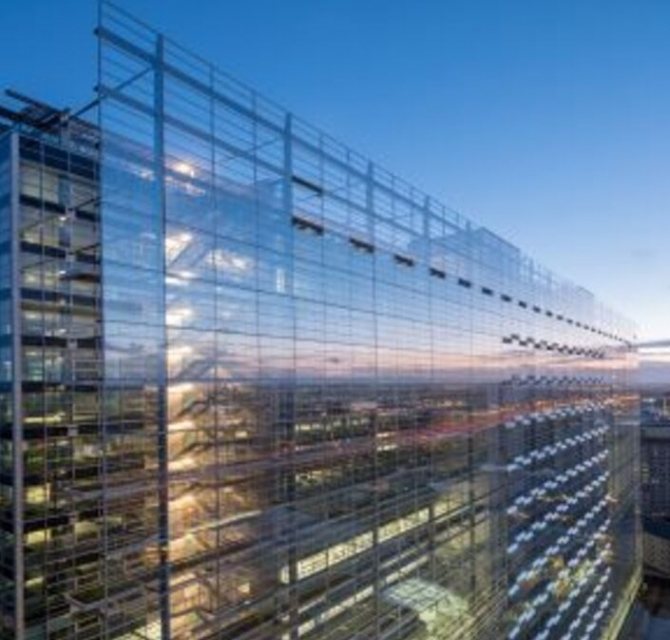 European Patent Office presents 'Strategic Plan 2023'
16 July 2020
The European Patent Office (EPO), which is responsible for implementing the European Patent Treaty, is looking for a closer connection with the (economic structures of the) local community. This is discussed in the recently published 'Strategic Plan 2023', which describes how the EPO's strong patent structure contributes to Europe's innovative power.
Opportunities for The Hague region
In addition to the EPO ambition, there is also a local and regional focus on opportunities in the region of The Hague where innovation and the law intersect. The legal field around the patent industry, under the title 'Legal & Policy', is part of the Economic Vision of the City of The Hague 2030 and there is a growing focus on the value of innovations in entrepreneurship within the knowledge clusters in Delft and Leiden. For them, but also for SME entrepreneurs, the protection of intellectual property is essential in today's digital society.
Patents
The European Patent Office and at least 20 other companies and organisations in the region specialised in patents employ around 4,000 people. The profile of this economic activity is a great match with our city of Peace and Justice. Our THBA colleagues have written a plan to attract more international activity in this industry to the region and our THCB colleagues have identified conferences about this theme that can be selected for acquisition. We as The Hague & Partners, together with representatives from the cities of Rijswijk and The Hague, will soon meet with the Patent Office to discuss how we can jointly respond to the emerging international opportunities. Click here for the Strategic Plan: www.epo.org/about-us/office/strategy.html
More about the European Patent Office

After the European Patent Treaty was signed in 1973, the EPO set up its office at the Patentlaan in Rijswijk in the late seventies. The objective of the treaty is to centralise all European patents and patent applications within Europe. With 2700 international employees, the EPO is one of the largest expat employers in the Netherlands. After the inauguration ceremony by King Willem-Alexander in June of 2018, the EPO moved into a brand new 80,000 m2 facility of great architectural value. In addition to Rijswijk, the EPO has locations in Munich, Berlin, Vienna and Brussels.