The Hague Energized
On April 20th we enjoyed a great event at McDermott's office. The next event will be announced soon. You can your details on the bottom of this page so we can keep you informed.
The next event will be announced soon
The presentations and pictures of the event at McDermott will be published on this page with a couple of days
View the pictures here!
The Hague Energized
The Hague Energized is organised in collaboration with young professionals from The Hague's energy industry, our Young Energizers, so expect a vibrant experience. The event is open for all energy professionals. Corporate or start-up, young or old, trainee or CEO, everybody is welcome to join.
Our team of Young Energizers currently consists of young professionals from: Aramco Overseas, AECOM, Air Products, Dutch Marine Energy Centre (DMEC), McDermott, Neptune Energy, Repsol, Shell, The Hague Tech, TotalEnergies, Unknown Group, World Startup, Worley and the Municipality of The Hague.
Meet our Young Energizers here!
About McDermott
Built for the future of the energy industry.
McDermott is a premier, fully-integrated provider of engineering and construction solutions to the energy industry. Their customers trust their technology-driven approach to design and build infrastructure solutions to responsibly transport and transform oil and gas into the products the world needs today. From concept to commissioning, their expertise and comprehensive solutions deliver certainty, innovation and added value to energy projects around the world.
Missed our last event? Download the presentation here:
Sign up to receive updates about The Hague Energized Events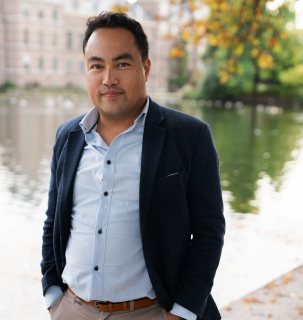 Get in touch with Philip
If you have any questions regarding this event, please contact Philip - p.mulder@thehague.com