The Hague Energized
We are currently looking back at a successful and energizing New Year's Breakfast event that was held in January.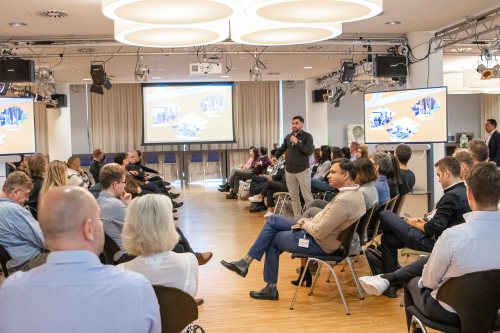 We are currently planning our next event, which will be announced anytime soon. Follow us on LinkedIn to stay updated. 
The Hague Energized
The Hague Energized is organised in collaboration with young professionals from The Hague's energy industry, our Young Energizers, so expect a vibrant experience. The event is open for all energy professionals. Corporate or start-up, young or old, trainee or CEO, everybody is welcome to join.
Our team of Young Energizers currently consists of young professionals from: Aramco Overseas, Dutch Marine Energy Centre (DMEC), Hezelburcht, McDermott, Neptune Energy, Repsol, Shell, The Hague Tech, Unknown Group, Worley and the Municipality of The Hague.
About Neptune Energy
Neptune Energy is an independent energy company with operations in Europe, North Africa and Asia Pacific. In the Netherlands, Neptune Energy is the largest offshore gas & oil producer in the Dutch sector of the North Sea. We have 29 platforms operating 24/7. We are building a sustainable future for the business and delivering significant societal and economic benefits for the Netherlands. We are part of the Neptune Energy Group.
Neptune Energy is uniquely positioned for the energy transition. We aim to go beyond net zero by storing more carbon than we, and our customers, emit by 2030. Our vision is to be the leading upstream energy company by meeting society's changing energy needs and creating value for our stakeholders. We provide secure supplies of energy with a differentiated portfolio that is gas-weighted, long life, low cost and lower carbon.
Following the very successful roll-out of wind farms producing green electricity in the Dutch North Sea, offshore green hydrogen is the next step in the energy transition and crucial for our domestic future energy supply. As such, Neptune Energy is participating in the H2opZee demonstration project. The consortium, comprising RWE Renewables and Neptune Energy, aims to develop the H2opZee offshore green hydrogen demonstration project in the North Sea before 2030.
Neptune is participating in the PosHYdon project, a pioneering pilot project to create the world's first offshore hydrogen production plant, which will be hosted by the Neptune-operated Q13a platform. Neptune is also pursuing a major carbon capture and storage (CCS) development to inject CO2 in the depleted gas fields around the Neptune-operated L10-A, B and E areas.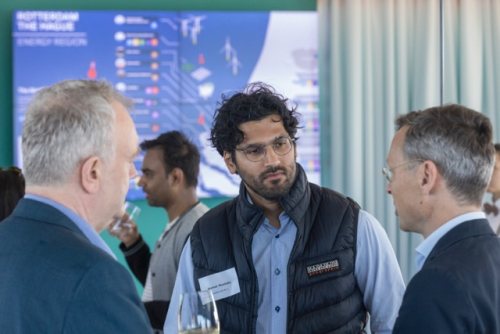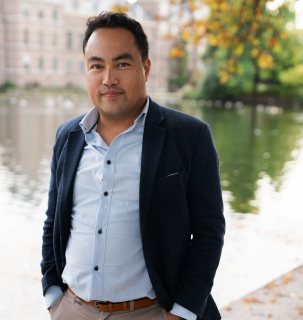 Get in touch with Philip
If you have any questions regarding this event, please contact Philip - p.mulder@thehague.com