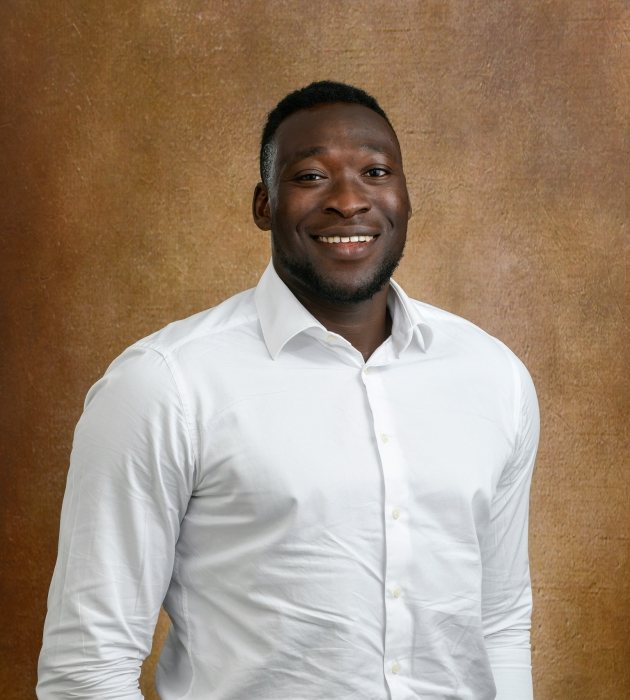 Zwart Tech: bridging the IT and technology gap between Africa and the West
Despite great natural resources, Africa is considered the poorest continent on Earth, with many people living below the poverty line in sub-Saharan Africa. Over the last decades, the West has begun endeavours to improve the African economy, trying to answer the critical question - What kind of sustainable solutions could improve the African economy? Nelson Ajulo, the founder of Zwart Tech, has been preoccupied with this question as well. Finally, after a long journey, he has found a solution that might change the African economy for good.
Zwart Tech: benefitting Africa and the West
Nigerian-born Nelson Ajulo is a social impact strategist, an inspiring entrepreneur, and the founder and CEO of Zwart Tech. Zwart Tech is a company that aims to help companies across the world by building remote IT teams with Africa's most talented Software Experts and Cybersecurity Specialists. In Africa, most Software Experts move away to search for better opportunities or settle for less than they are worth. This move is both harmful for them as well as the African economy. So when Nelson set up his company, he had one clear goal in mind: to help both the African and Western Economies. He believes that "Through mobilizing knowledge globally, we can maximize economic development, which will benefit both the Western and African economies. While economies enjoy the optimal price/quality ratio, our socially driven way of working ensures that corporations and individuals benefit from transatlantic partnerships".
How does it work?
Zwart Tech aims to offer world-class tech educational training for six months to more than 2,000 students at zero upfront payment in the next five years. The graduates of the Academy are encouraged to pair up to form tech-based companies at Zwarttech's Entrepreneurial Hub. Those who want to pursue a career pathway will get assistance through Zwart Recruit. Nelson says, "The Academy is all set to empower the youth to compete in the global IT market. Once educated, they will be part of the Global Top 1% Information technology talent, so that we can connect to companies based in economically developed countries."
Zwarttech offers a solution to the low-cost buying power and limited access to the infrastructure of many Senior Tech Experts in Africans – "We create employment, provide the infrastructure for Africas Senior Tech Experts to do remote work properly in our hubs. We provide quality laptops, stable electricity, a stable internet connection, and a decent workplace"
Negative perceptions
Starting a company is always a big challenge, but when it comes down to dealing with people's perceptions about Africa, things get even more complicated. Nelson is honestly speaking up about negative pre-conceived notions that Western nations have about Africa. He says, "A lot of people in the West often tend to think negatively about Africa. They only think of the negative history, the crime rate, and poverty, while they do not know what Africans can offer them. We need to re-educate Westerners about potential economic benefits between both sides."
The Hague welcomes Zwart Tech
Despite these obstacles, Zwart Tech is growing and today has offices in the United States, the United Kingdom, and Nigeria. Its headquarters are in The Hague, the well-known The Hague Tech hub, full of innovative and ambitious entrepreneurs worldwide.
"At Zwarttech, we envision a future where Africans are empowered to seize opportunities to work for and with organizations across the globe on an equal and fair basis. There is no better place to preach equality as in the Netherlands."
His quest for equality is seen in Zwart Tech's efforts to get more women to join IT. Nelson explains that only 0.5% of African IT developers are female, even though the only base requirement to become one is logic, motivation, and reading and writing. Research confirmed that women tend to be better in logic than men, so he wants to know; why there are few female IT developers?
Future goals
Besides his goal to get more women into IT, Nelson is determined to educate a total of 2000 people in Nigeria, Nicaragua, and The Netherlands in his Academy. This will lift 2000 youth out of poverty in the next five years and positively affect 75000 lives. He plans even to increase this number soon. In his global ambition, he realizes he cannot do this alone and hopes others will jump on the "same train" and help bridge the gap.
He sees Zwart Tech growing and, in 5 years, will have over 5000 employees from around the world who, together, will strive for a better future for Africa.