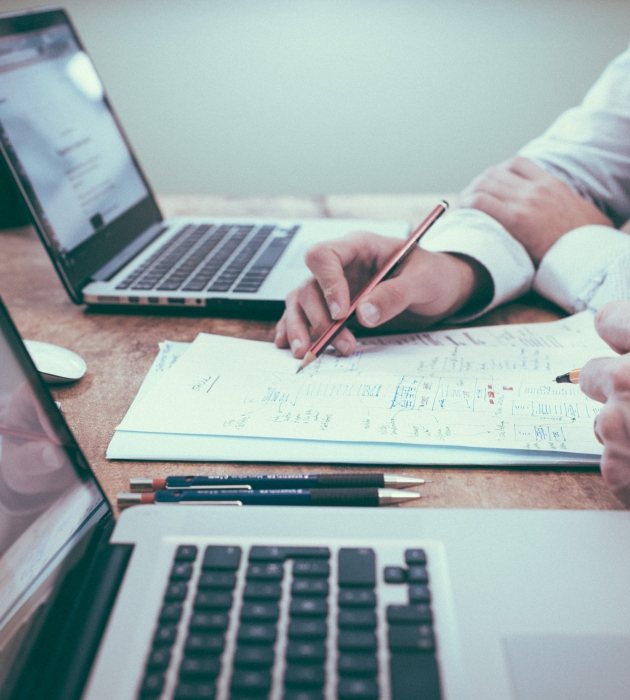 Worth Systems - Enabling a Digital Transition
From tackling regional visa issues to supplying content with your coffee and helping consumers go meatless, Worth Systems has a broad arsenal to assist companies throughout the digital value chain. How did a company with its roots in The Hague make the lead to an international consultancy with over 100 employees? Read our latest article to learn more about Worth System's success and their humble beginnings in The Hague
One of the major challenges of digitalization is the formation of a viable team to drive through a company's vision for the future. Even the largest organisations will discover gaps in their skills matrix, and once the skills are there, it can be hard to keep them, especially when they are in high demand. This is how outsourcing became a phenomenon in the 1980s, with somewhat mixed results. This was because many companies thought they could outsource by "throwing work over the wall", in other words, not providing for the management of the process from their side and then wondering why the results were not what they expected.
What is Worth Systems?
Worth Systems is the brainchild of Ernout van der Waard, who founded the company while he was still studying for his MSc in Software Engineering. It is now a fully-fledged digital service agency and will be celebrating 20 years in business next year. Originally based in The Hague, a second office was opened in Reading in the UK in 2012, under the aegis of Mark McNally, and this year a new satellite office has been launched in South Africa in Technopark, Stellenbosch's tech hub. There are over 100 employees or "worthies", with a full stack of IT skill sets, from UX designers to developers, scrum masters and testers, through to facilities managers.
Worth is much more than a consultancy; they believe in partnering with clients and assisting them in resolving pain points throughout the digital value chain, from strategizing a company's digital journey through to delivering a solution and skills transfer and post-production support.
A Pragmatic and Reliable Business Model
Worth assists their customers to deliver robust IT solutions faster and better. To achieve the desired objectives, they focus not only on the technology aspects of the business, but equally on the people and the company culture. They work as partners throughout the development lifecycle, ensuring that the new product or service provides a heuristic customer experience, while ensuring that the business processes that support it are lean and optimized. Security and protection against cyberattacks is embedded in the development process from inception, applying a DevSecOps approach.
When it comes to the software build, Worth have tech experts who can assist the team in every aspect, from front end development to non-functional quality assurance, and are practised both in Agile and DevOps methodologies. During the journey, skills are transferred to the in-house team, enabling them to maintain and improve the application once it is in production.
Notable Success Stories
Worth has an enviable track record, both in the public and private sectors. Here are a few case studies from the Worth portfolio.
 Unravelling the Schengen Visa Application 
One of the roadblocks to a seamless travel experience can be the application for visas. The Dutch Ministry of Foreign Affairs recognised that, while they needed to ensure good safety and security when vetting entry into the Netherlands, they also wanted to welcome both recreational and business travellers, rather than discourage them. In 2017, Worth was asked to assist in developing an online portal for Schengen applications, which has been rolled out globally, making the application and receipt of visas something that can be achieved from home.
 Serving Content with your Cappuccino
 Costa Express provides coffee via self-service intelligent barista machines, and also uses them as a vehicle for direct marketing. Worth was engaged to build a content management system (CMS) that can spread marketing content to over 8 000 Costa Express machines globally.
Helping Companies to Catapult to Success
 In order to accelerate innovation and research and to assist British companies to compete in international markets, the United Kingdom has set up the UK Catapult Network, a mesh of innovation hubs and focus areas across the region. Research areas range from genomics to mobility and energy.
Originally these hubs were siloed, and Worth was requested to build a platform that would give a Catapult user access from a single common dashboard. This has been implemented for 7 innovation hubs to date and has been designed for scalability and reliability
The Hague Provides a Welcoming Venue
The Hague is host to many events during the year, from concerts and markets to major business events, like the GovTech Summit that recently took place. While there are established conference venues, many events take place in public spaces or even private properties. To facilitate notification to the city of when and where these events are to take place, event organizers can use an application built by Worth that identifies all the salient points about the event, as well as its geographic location, in order for municipal authorities to grant a permit.
Not Just for Big Organizations
Worth is always keen to work with start-ups and SMEs, as well as innovators and sustainable businesses. They have recently participated in research for The Vegetarian Butcher, together with university students on what is preventing consumers from making the switch from meat to meatless. A workshop on design thinking and human-centred research was given to the students by Worth's Bob Wiebes.
Worth is also assisting ZooStation BV, an IT specialist recruitment company based in The Hague, to build a next gen customer platform. Zoostation sources scarce and valuable IT skills both locally in Holland and internationally, and does a full vetting and screening of all resources they recruit, then finds the best match for companies seeking those skills.
An Exhilarating Future
With an impressive portfolio of customers in GovTech and MarTech, just to name 2 areas of expertise, Worth is poised to upscale rapidly. Their recent expansion into the Western Cape of South Africa gives them a footprint in the developing world, and illustrious neighbours such as Google and soon Amazon as well. However, home base will always be The Hague, which facilitated the start-up and scaling up of Worth Systems all those years ago, when Ernout was still at university. Recognizing that what was learnt along the way can be shared with communities such as start-ups and university graduates is high on Worth's agenda. At YES!Delft, they ran a workshop on UX design in collaboration with the hub for its community and they also ran a workshop at Rotterdam Business School on future scenarios, with Masters students in Consultancy and Entrepreneurship.
The acquisition of clients in both the public and private sectors in the Netherlands and the UK, for whom successful and reliable applications have been developed, is a great base for expansion, both in those regions and farther afield.