The International City of Peace & Justice
Ever since the first international peace conference was held in The Hague in 1899, our city has been a great asset for peace and justice on a global level. Every day, people in The Hague work towards creating a peaceful, just and safe world.
The city has become a haven for social enterprises, non-profit organisations and impact startups from around the world. As the seat of the Dutch government, The Hague is a hub for sustainable development. Over 200 international organisations and countless knowledge institutes are based here. Among those are:
Our network
In and around The Hague you will find a large network of over 200+ international organisations and countless knowledge institutions. Among those are: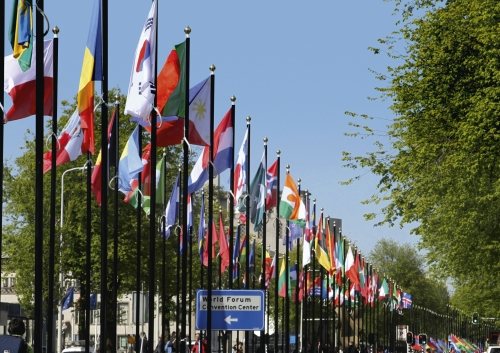 Peace & Justice hubs
A number of hubs provide access to communities of groundbreakers where partnerships and collaborations are formed to find innovative solutions to the world's most pressing challenges.
New technologies pave the way for innovations in the fields of peace, justice and humanitarian action and The Hague was recently named one of the 5 fastest-growing tech hubs in Europe
It is becoming easier to share ideas and insights and to learn from data. The Hague Humanity Hub opened its doors in 2018 to provide a unique platform for inspiration, cooperation, and co-creation. It aims to become the world's leading innovation space for peace, justice and humanitarian action. The Hub hosts small and large non-profits, entrepreneurs, international organisations, think tanks, network organisations and academic institutions.
The Hague is delighted and proud to welcome new organisations who contribute to this mission and is seeing a continuous influx of new International Organisations and NGOs.
All this makes The Hague the hot spot for gaining and sharing knowledge and accessing relevant networks.
The Hague: attractive location for relevant events
In the past years, The Hague has hosted several international summits in the field of peace, justice and security: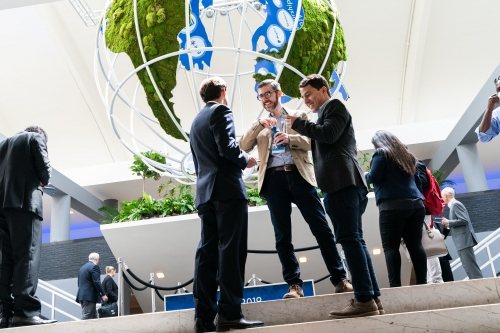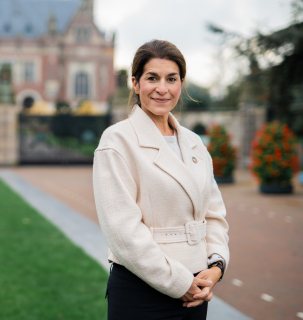 Got a question?
Speak directly with our Impact Economy and NGOs Business Advisor Diana Eggleston at d.eggleston@thehague.com.