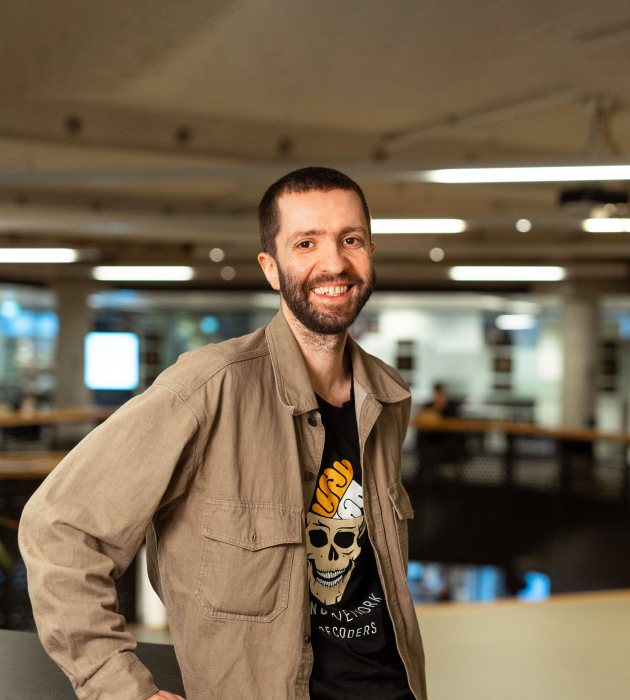 WebSafety Ninja: Making the Internet a Safer Place
WebSafety Ninja is an ethical cybersecurity company founded by Maksym (Max) Bendeberia, a former software developer, who decided to expand and apply his programming skills to cybersecurity which then grew into a start-up.
WebSafety Ninja
About WebSafety Ninja
Max moved to the Netherlands from Ukraine six years ago to pursue his cybersecurity start-up in one of the major hubs for cybersecurity in Europe, The Hague.  
The company offers the full diagnostic of the suspicious activity report, and the hackers do security audits, penetration tests, security consulting, and participate in bug bounty programs.  
The core team consists of nine hackers and four communication managers. The process starts with searches for vulnerabilities on websites all across the world, followed by an extensive report on offering a company of the website full overview of sensitive information that is currently exposed. Within the four years of its existence, the company has reported over 8000 vulnerabilities to companies all around the world, not only generating profit, but also creating opportunities to receive good recognition by widely acclaimed and highly honoured organizations such as DHL, Lufthansa, Vice, and many more
The Company's Purpose
Max states: "We can't stop hackers, it's an everlasting battle. We can't stop them from attacking websites, but we can outsmart them. We can prevent them from succeeding in attacking certain websites, if we get there before them to alert the website owner." WebSafety Ninja aims to make the internet a safer place by letting companies know about weak spots in their security and how to prevent cyber-criminal activities from happening in the future.  
What makes WebSafety Ninja unique?
Max states: "I do things I was never asked to do." 
Clients get to choose what they would like to pay for the reports that WebSafety Ninja creates. In the reports that they send to companies after noticing security vulnerabilities on their websites, there is a statement that expresses that it would be appreciated if the client thinks it is valuable and would like to reward WebSafety Ninja for their work, rewards are accepted, however, not mandatory. This strategy works because the company that they create the report for can instantly see the value of it.
What made you choose to start your business in The Hague?
"The Hague is definitely the best place to do this project." 
Max is based in Limburg and his team works remotely, located around the world, such as Luxembourg, Ireland and Cyprus. Although he operates fully online and works remotely, he finds a lot of value in The Hague. Max states, "It is a great place for business, especially cybersecurity. The mentors are great."  
The importance of the penetration tests
Max's advice for the scale ups: "if you feel like you can call yourself a scale up, do penetration tests, yesterday." He describes how if there is value, everyone wants it – investors, clients, people want to join the team and unfortunately even cyber criminals do as well. As soon as any news is published about raising an investment or content as such, hackers can track that which can give them the idea to break into the systems and can eventually lead to information being stolen, changed or destroyed. For that reason, he stresses that cybersecurity is important to every business that has an online presence. Max states: "Penetration test is a service that prevents this from happening, however it is not a silver bullet, but it is an important one, especially for businesses that have web applications – something where code is written – they should do the penetration test. We can do thorough analysis and outsmart the hackers."  
What advice can you give to other entrepreneurs?
Max recommends, "Do the hardest part first." The hardest part is to sell. His advice is first to find out if there is real demand. This can be one of the most difficult things to do when starting a business, and he advises to overcome this challenge first.  
Max believes in the power of numbers. "People lie, money don't." To investors or clients, it is important to speak with numbers and speak of yourself from a number's perspective.  Max's last advice for other entrepreneurs is "to seek for understanding before being understood." He is convinced that it is particularly important to listen to the client or even the other people in a conversation. When a person decides to purchase a product or service, it is not because they understand what is being offered, but instead they feel that they are being understood.