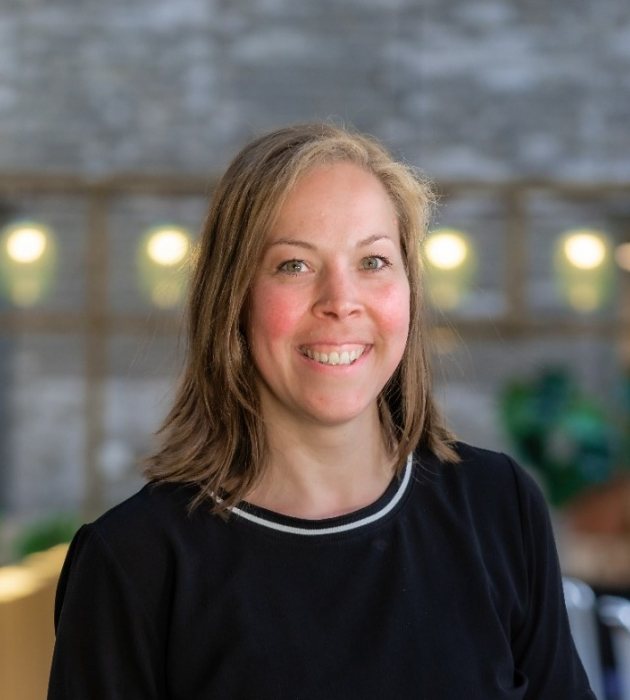 Tiller expands to the United Kingdom
Tiller bv is a unique company from The Hague with an innovative product: a hand truck with a motorized lifting system. In 2018, they participated in the IMEC pilot project to approach their market entry in Germany in a structured way. That gave them a solid base and left them wanting more. This year they are participating again. This time to take their market share to the next level by entering the UK.
Learn more about our IMEC program here
Elevation for the manufacturing industry
"The UK market is very interesting for us," says Laura. "There are a lot of manufacturing industries that could work more safely and efficiently if they used our liftmobiles. Thanks to the many variants and attachments, our products can be used in almost any situation. From ergonomically efficient lifting of car tires to moving heavy packages and washing machines by just one person. This versatility has proved to be both a strength and a challenge in practice. Customers have many questions about the functioning and application of our products before making a purchase."
Information and distribution
Tiller's focus within the IMEC programme is therefore on organizing a British distribution network that supports customers with extensive information and product demonstrations. Laura: 'Thanks to IMEC we come into contact with reliable parties and interesting networks. The workshops on the legal aspects of dealerships and the significance of European quality marks after Brexit also help us enormously.'
Tiller's participation has now paid off: they have found a British sales partner. Both parties are currently making an inventory of the best way to reach, inform and convince British prospects.
 
Be more polite
As with their German adventure in 2018, the cultural difference across the Channel also plays an important role. "I've learned to be less direct in my way of communicating," says Laura. 'I write my business e-mails with a little more courtesy than I am used to in the Netherlands and do my utmost to distil their real intentions from the often enthusiastic answers. For now, everything is going in the right direction!"