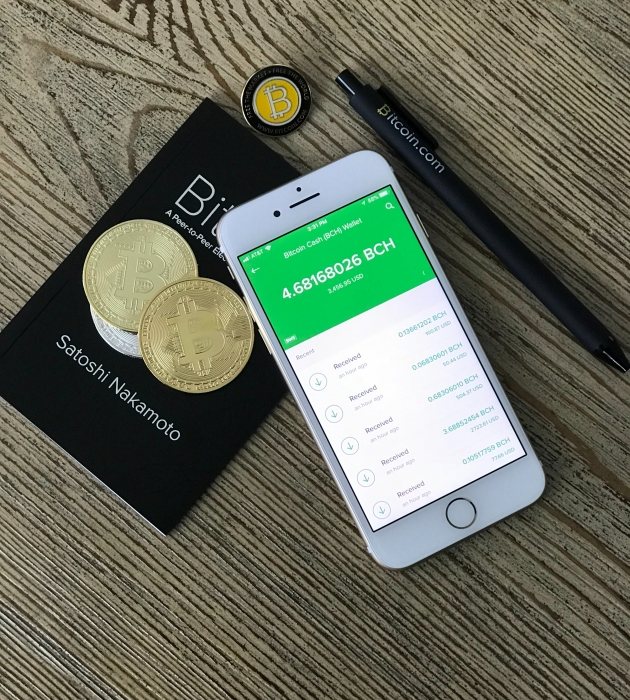 The Netherlands Aspires to be a Fintech Centre of Excellence
The Dutch government has gone all in and made a commitment to FinTech and supporting the ecosystem. North and South Holland have established themselves as hubs for FinTech and Blockchain startups. So how did we reach this point and how are startups shaping the future of banking? Our latest article delves into these exciting times
It was only a little over a decade ago that a person, or persons, using the pseudonym Satoshi Nakamoto, wrote a 9-page paper titled Bitcoin: "A Peer-to-Peer Electronic Cash System". While the value of cryptocurrency is still hotly debated, there is no doubt that the method of managing ownership and transfer via a decentralised ledger has become a vital component of today's technology. The blockchain has been tested and applied in a variety of scenarios, from supply chain management to providing a digital identity. In his book on the subject, Professor Kevin Werbach of Wharton aptly describes blockchain as "the new architecture of trust". The method of storing the same information about a transaction across a whole network of computers makes the data almost inviolable and resistant to tampering and fraud, as every instance on every computer would have to be changed simultaneously, plus all transactions are immutable, adding another layer of security to the ledger. This means that intermediaries, acting as trusted third parties, can be excluded from the transaction, which is a threat to lawyers, bankers, utilities, shipping agents and other parties required in traditional circumstances.
The Blockchain Sector is still Emerging.
The blockchain is not perfect, it does not have the velocity of a traditional accounting system that forms the basis of most major banking applications, and it lacks the scalability of cloud computing. There are other issues such as the lack of interoperability. However, applied correctly, blockchain is a valuable asset in rethinking traditional ways of doing things. What is more, it is ideally suited as a vehicle for a product or service designed by a start-up or SME, especially because they can launch a coin as a means of funding via an ICO (initial coin offering).
There are many current examples of blockchain being applied for a diversity of solutions. While our focus here will be on Fintech and how it is disrupting traditional banking, there are other business cases that can benefit from blockchain.
Supply Chain Management. One of the early business cases of blockchain was for transporting flowers from Kenya to Rotterdam's flower markets, undertaken by IBM for Maersk. The application of smart contracts (automated business rules) had a tremendous positive impact on the overall efficiency of the chain. Blockchain is also used to ensure fair trade, especially in products such as coffee.
 Peer-to-peer energy trading. Where the smart grid has been adopted as an energy model, it is possible for the consumer both to demand and supply energy. While the original concept considered the prosumer selling excess capacity back to the grid, there is an alternate model where he can buy and sell energy directly to another prosumer. French blockchain start-up Lightency has implemented their solution in several African countries, both because of their need for smart grid solutions and for their enabling energy policies that foster peer-to-peer trading. There are many other opportunities in the energy sector, such as US start-up Everledger's battery recycling app.
 Public Sector blockchain. While the obvious application in government would be for open and transparent procurement processes, there are many potential applications. (We discussed GovTech in more detail in an earlier article). The GovTech Institute is assisting the Netherlands Government with possible blockchain solutions. TU Delft is working on a digital identity blockchain and many emerging startups are tackling wide reaching issues with blockchain. 
The Disruption of Fintech
It used to be almost impossible to break into the financial sector; your competitors were huge banks, there were (and still are) many regulatory hurdles. Then along came Fintech, where small and agile start-ups and SMEs could provide new solutions to various areas of the banking industry. These are not all blockchain solutions, but blockchain, and specifically Ethereum, has created countless opportunities for Fintech, Insurtech and Regtech entrants via DeFi, or Decentralised Finance, which is a whole banking ecosystem, built mainly, but not exclusively on, the Ethereum blockchain. It contains a host of decentralised apps, or "dapps", that can be linked together with the start-up's own dapp to create a new application. Typical dapps would be in the Regtech space, such as KYC (know-your-customer) or AML (anti-money-laundering), which the start-up needs, but does not have to reinvent the wheel by coding them. We will not go into the pros and cons of dapp development here, but, to get an idea of how hot Fintech is, just have a look at what the Dutch Fintech industry looks like in 2021.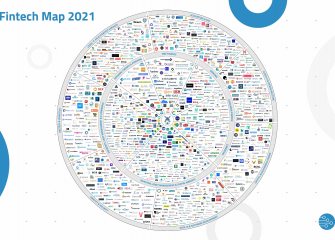 Turning the Threat into an Opportunity.
Initially, the banking sector was threatened by the emergence of fintechs, but some progressive banks like BBVA realised that they could capitalize on the innovations that the fintech startups brought to the party, by investing in the most promising companies. Major banks want to innovate to keep their competitive edge, but their large complement of IT resources are almost fully occupied with maintaining the status quo of existing infrastructure. It makes perfect sense to provide incubation and acceleration facilities to a small team completely dedicated to producing their MVP (minimum viable product). The Netherland's 3 largest banks understand this and each have a strategy for partnering and assisting start-ups to achieve their objectives.
 ING Bank has invested in a blend of internal and external fintech opportunities, especially in blockchain. There are 4 innovation labs, 2 incubators in Amsterdam and Singapore, and 2 accelerators in London and Brussels. Forbes ranked ING 5th in companies globally with blockchain potential. One of the blockchain developments for trade finance is Komgo.
 ABN AMRO formed its Ventures arm to promote and fund innovation and has seen a number of successful ventures emerge from its programs, such as Ockto, an app that makes the provision of KYC data simple for consumers. With respect to blockchain, ABN AMRO has formed a partnership with TU Delft's Blockchain Lab to identify and develop blockchain solutions, while employees are trained in understanding blockchain at the University lab.The focus is on using the open source Hyperledger blockchain. One of the first blockchain implementations at the bank was a service for escrow accounts.
 RaboBank not only invests in start-ups; it encourages its own employees to come up with fintech innovations via its Moonshot program, which started in 2015. Several start-ups have successfully exited the program, including SurePay, a Regtech API that performs IBAN name checks for companies. RaboBank has an Innovation Factory that is run on Lean Startup principles, that supports the development both of internal and external Fintech innovators, as well as a Tech Lab and Innovation Hub which research future trends from data privacy to quantum computing, using big data, blockchain, and IoT technology to explore these futures.
They have also formed a partnership with YES!Delft and other innovation hubs, to ensure that Holland stays at the forefront of Fintech development.
The Netherlands as a Fintech Hub
With the commitment of the Netherlands Government to Fintech, and the extensive Fintech ecosystem already in place, there is lots of opportunity for DeFI and other blockchain fintechs to establish a base in either North or South Holland. The Blockchain lab at TU Delft is well established and one of the biggest research institutes devoted to blockchain. To make access to AI and blockchain discovery and proof of concept easier for entrepreneurs, the city of The Hague and YES!Delft have partnered to provide a validation lab for both AI and blockchain. Aspirant fintech solutions architects will find the South Holland environment both stimulating and welcoming.