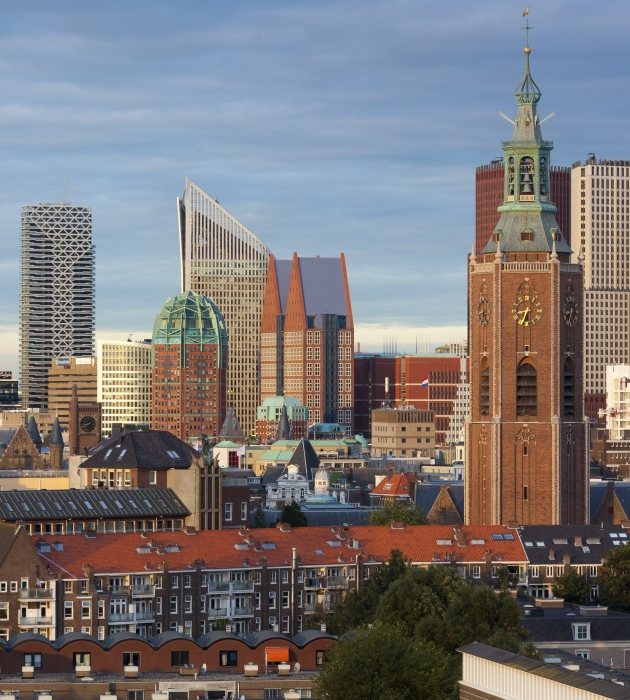 The Hague: The city of renewable energy in the Netherlands
No city in the Netherlands is home to more energy companies and energy knowledge institutions than The Hague. In a special series, we talk to some of the major players in the energy cluster of The Hague. In this edition, we visit Siemens Gamesa, the world's number one producer of offshore wind turbines.
Siemens Gamesa: "When you talk about offshore energy, The Hague is where it all comes together"
On the 6th floor of the Siemens Gamesa office in the Beatrix Quarter, a premier business district in the centre of The Hague, some 70 engineers are at work every day, doing complex calculations on sea currents, ice loads, storms and other weather patterns. Their mission: to discover how the company's gigantic wind turbines can be safely and efficiently installed in offshore locations around the world.
The fact that Siemens Gamesa, the world's largest producer of offshore wind turbines, headquartered in Spain, chose to have its R&D department on turbine foundations in The Hague is not a coincidence. "There is a lot of knowledge and experience available in this region when it comes to offshore operations,"  says David-Pieter Molenaar, Managing Director of Siemens Gamesa Renewable Energy BV, the Netherlands business branch of the multinational company.
The Hague has traditionally been the nerve centre of offshore oil and gas production in the Dutch part of the North Sea, notes Molenaar. "All the international oil and gas producers and engineering companies which developed the offshore industry in the Netherlands have their headquarters in The Hague. And they form part of a wider regional energy network, which includes world-leading knowledge institutions, such as Delft University of Technology and TNO and world-class specialised service providers, such as Fugro and Deltares. All of this offshore know-how is now being shifted from oil and gas production and brought to bear upon the offshore wind sector."
For Siemens Gamesa, then, it was a logical choice to concentrate its global activities on turbine foundations in the existing Siemens Netherlands office, which was established in The Hague in 1879! Initially there was some discussion whether Siemens Gamesa would be based in Delft, just outside of The Hague, but Molenaar says he had a preference for The Hague. "Delft has a great technical university which we cooperate with a lot. But developing offshore wind energy involves more than technical challenges. We are building up an entirely new industry. We have to engage with a wide variety of stakeholders – policymakers, regulators, vocational schools, the media, other parts of the energy sector. I am glad, for example, that I can work in one building with colleagues from Siemens who are working on hydrogen and energy storage."
Molenaar stresses that it is very important for the renewable energy industry like wind, to have strong roots in the local and regional economy. "As a new sector we still have to fight established interests. That is why it's essential that we work closely with educational institutions and that we offer employment to local people. This creates public support."
Synergies with other companies and research institutions in the region are also very important, notes Molenaar. He gives an example. "In the past turbines were designed in parts – the monopile, the transition piece, the nacelle, the blades. Our engineers in The Hague managed to break through these barriers. We made an integral design of the entire turbine, which has made it possible to use a lot less steel. But we could not have done this without collaboration with TU Delft and other research institutions and companies in the region. Thanks to this network we are now the only ones in the world who are able to deliver a certified ice load design, which is an important skill in our sector."
That's the advantage of being in The Hague, concludes Molenaar. "When you talk about offshore, renewable energy, here is where it all comes together."