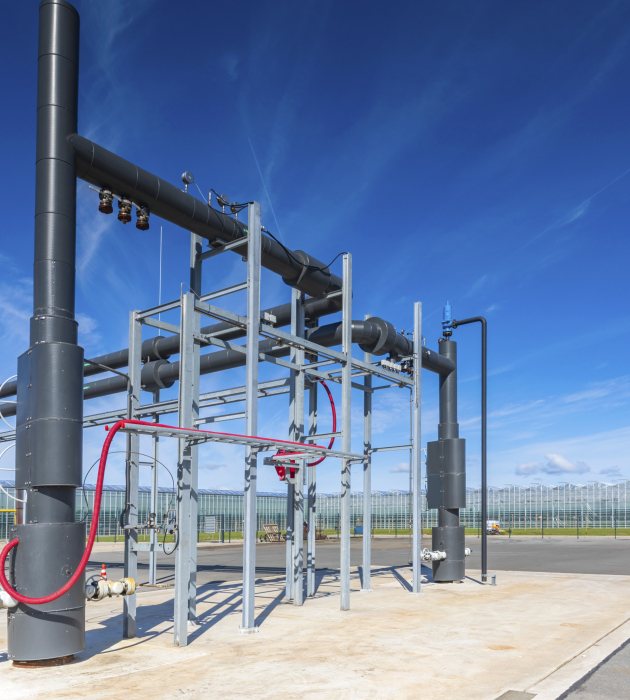 The Hague Region is Developing into the Epicentre for Geothermal Energy
The energy transition is all about wind farms in the North Sea, solar power stations in Flevoland, and connecting sustainable energy sources to the overcrowded network. Meanwhile, a cluster of activities is developing in The Hague around an alternative energy source: geothermal energy.
The Potential of Geothermal Energy
"Geothermal energy has the potential to provide half of the global heat and a quarter of the electricity," said Marit Brommer, executive director of the International Geothermal Association based in The Hague. According to Brommer, three things are needed to realize this potential: legislation that facilitates the use of geothermal energy, financing of projects and cooperation between market parties.
The Major Impact of Geothermal Energy
The municipality of The Hague is busy meeting these conditions. "The ambition to be climate neutral by 2040 requires an enormous effort," says Liesbeth van Tongeren, alderman for Sustainability, Environment, and Energy Transition. "We can't do that with solar and wind energy alone. For The Hague, geothermal energy is an essential source in the sustainable energy mix of the future."
With the Haagse Geothermal - Leyweg (The Hague Geothermal Energy - Leyweg) project, geothermal energy is now a reality. Since January, the Haagse Aardwarmte has been operating its first geothermal installation. Although the project has started quietly, it is a significant and newsworthy breakthrough. There are now two thousand home equivalents connected to the geothermal energy network. "In principle, this project can ultimately supply heat for four thousand home equivalents," says Jan Willem Rösingh of Haagse Aardwarmte.
The Haagse Aardwarmte is working on several new initiatives. "The Hague region is very suitable for geothermal energy," explains Rösingh. "Under this area lies an aquifer of about a 100 meters thick sandstone. It is extremely suitable for geothermal energy."
The developments extend beyond geothermal energy projects. The Hague region is developing into a centre for geothermal energy. Brommer from the IGA: "We want to become the centre for geothermal energy in the world. Where best practices are devised and shared, and where policy is made. In this way, we can give geothermal energy an enormous boost."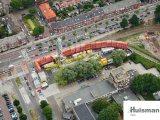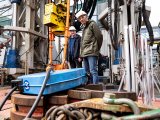 The founder of Canopus Drilling Solutions Jan Jette Blangé (left) and Diederik Wawoe (right) on a drilling rig of the Rijswijk Center for Sustainable Geo Energy of TNO. Photo: De Schaapjesfabriek (©)
Geothermal Energy: A Sustainable Alternative and a Economic Opportunity
Alderman for Economy Saskia Bruines is rolling out the red carpet for innovative companies that want to establish themselves in The Hague region.
"ImpactCity The Hague offers support on many fronts: office space, support for expats, access to financing and help with creating visibility," says Bruines. "Geothermal energy is not only an indispensable part of the energy transition. It is also an economic opportunity for The Hague. It brings prosperity and employment to the region."