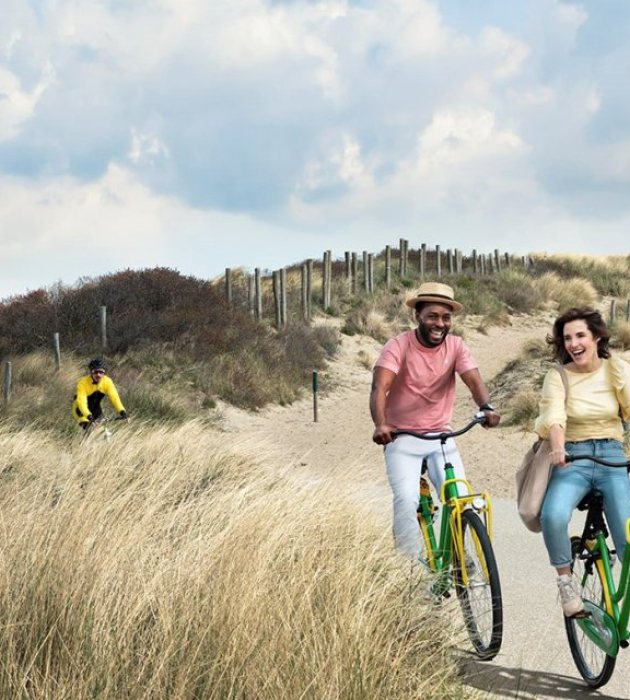 The Hague Connected participates in European Mobility Week!
From 16 to 22 September 2022 the European Commission is organizing European Mobility Week. An awareness campaign for sustainable urban mobility. It stimulates behavioral change in favor of cycling, walking, clean transport solutions, working from home, public and shared transport. The theme for year of 2022 is 'better connections' and The Hague Connected is participating!
The employers Aegon, ANWB, NN, PostNL, Shell, Siemens and T-Mobile are jointly committed to The Hague Connected by encouraging employees to travel more sustainably. In this way we are helping to raise awareness for improved traffic flow on access roads in and around The Hague.
Around Mobility Week, the companies are asking for extra attention for sustainable travel and various initiatives are being organized. These range from electric bicycles that can be tried out with a bicycle mechanic in the office to a reward system linked to a good cause when alternative modes of transport are used.
Clean and accessible for everyone
Marjan van Loon, initiator of the initiative, "The major employers in The Hague have committed themselves to The Hague Connected with the motto 'The Hague: Clean and accessible for everyone'. Our goal is to show that we, as employers, can make a difference and call on others to join us. We really want to make an impact and we can.''
Half of employees live 7.5 kilometers from work
Elske van de Fliert of Zuid-Holland Bereikbaar adds: "The access roads to The Hague are regularly jammed. We know that more than half of all car journeys to and from work are shorter than 7.5 kilometers. With this awareness campaign, we are making an effort and contributing to the accessibility in and around the city of The Hague. This is necessary because if we do nothing it will become increasingly busy on the roads in the coming years, resulting in many traffic jams.''
Participating companies European Mobility Week
The employers Aegon, ANWB, NN, PostNL, Shell, Siemens and T-Mobile are united in The Hague Connected, supported by the Economic Board The Hague and are working together with Zuid Holland Bereikbaar for Mobility Week. The European Patent Office, TUI and Exact from the region also endorse the importance of sustainable mobility and are actively participating in European Mobility Week.
Want to join too?
Almost 500 cities across Europe and 600 partnerships will be active from 16-22 September and other companies are cordially invited to participate as well. Sign up, you don't have to do it alone as a company. Support from the Economic Board The Hague and Zuid-Holland Bereikbaar is possible. Please contact us via info@economicboardthehague.org or elskevandefliert@zuidhollandbereikbaar.nl