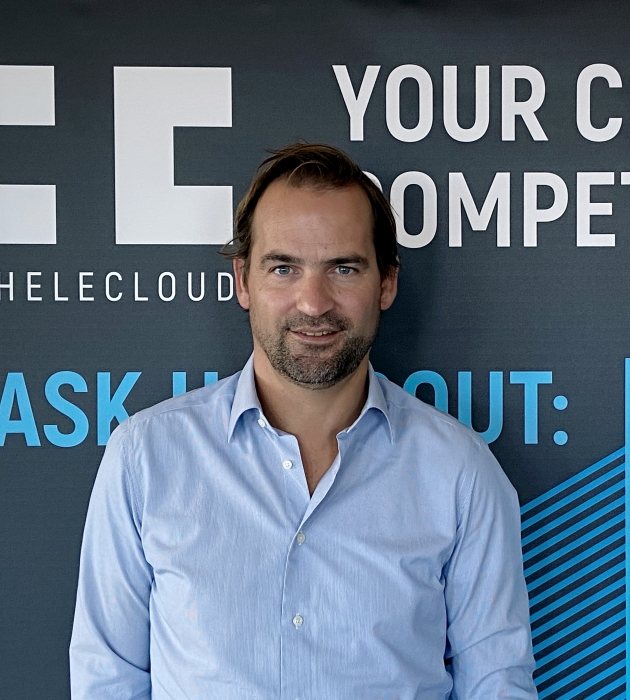 "I believe that almost every company or organization is going to be some kind of an IT company. We are in an era of strong digitalization at this moment and I think Cloud will get even much bigger in the near future." – Robin Scholten
Sometimes stepping out of routine and changing environment after nineteen years can lead to unexpectedly successful new beginnings. This is the story of Robin Scholten and how the COVID-19 pandemic has given him, a general manager of HeleCloud Benelux, a fresh start. Founded in the United Kingdom in 2016 and since expanded internationally, HeleCloud is a Cloud consulting and managed services company helping customers have a smooth transition and stay to and in the AWS Cloud. Robin describes HeleCloud as a small company with a focus on growth, which led them to the forefront of the Cloud technology.
In the highly digitalized environment, we have today, one of the most commonly heard and researched technology concepts is Cloud computing. Offering secure, flexible, and scalable services, Robin's role as a general manager for Benelux is to create and execute a strategy, aimed at companies considering this transition to the AWS Cloud. It includes helping customers envision what they can achieve within the cloud to advising them on best ways of boarding the Cloud as well as the aftercare of managing the data in the cloud. Robin's mission is to help Benelux organisations digitize their businesses focuses on personalization – some companies prefer to scale up or scale down and that requires flexibility.
The increasing importance of Cloud
Although COVID-19 has accelerated digitalization, Robin predicts that in the near future, every company will be some kind of IT-driven. For example, retail companies have been affected by the pandemic massively, leading to changes in e-commerce and market demand which require more frequent use of the Cloud services. In such cases, Cloud plays a crucial role in the digital transformation and execution of successful strategies.
The increasing pressure of risks associated with cyber-attacks plays a big role in digital security. Sensitive data can be found in all kinds of businesses and sectors nowadays and data security is currently a top priority. Robin explains that the demand for data security and protection grows weekly nowadays and clients begin to see the added value of the Cloud in such situations.
Robin shares that the real issue now is finding highly skilled professionals in this market. A lot of companies are working on digitalization, but the real challenge is connecting with the right people – who understand the importance of Cloud, are highly skilled and are ready to help make societal changes.
How The Hague's international character is attracting IT talents
HeleCloud, currently based in London, The Hague, and Sofia is successfully expanding their international team. It is not a coincidence that HeleCloud is settling down in The Hague, Robin points out that previously HeleCloud acquired a company, which was based in The Hague and now the team is building up the rest of HeleCloud Benelux here.  With the headquarters in the U.K. this step allows HeleCloud to explore their Pan-European business options.
Located at the World Trade Centre, Robin shares that The Hague's international climate is another reason why HeleCloud is expanding their team here – active community, connections instead of competition, and an open atmosphere allow to attract IT talents to The Hague. This live entrepreneurial atmosphere is what in Robin's view drives the company to do better.
Young internationals and expats, particularly in the IT sector are attracted to The Hague due to a more relaxed atmosphere, better housing possibilities, and the international way of doing business.