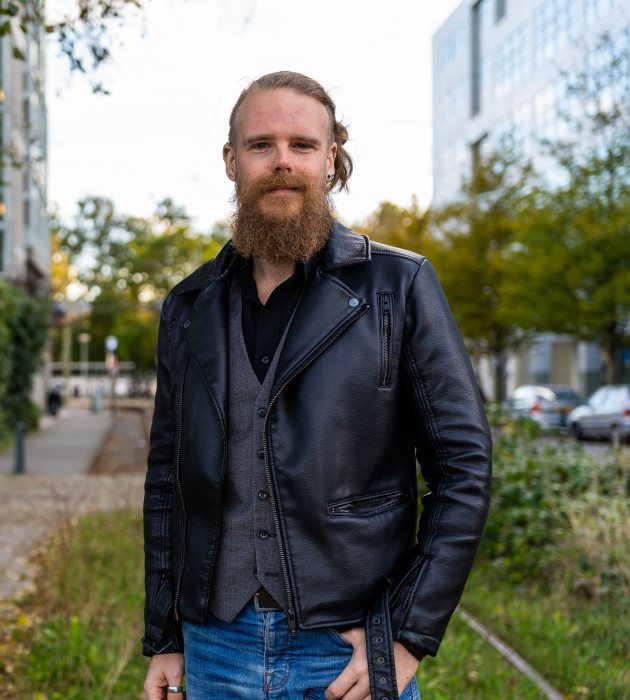 Spearhead Interactive: Creating Immersive Tech for Good
Dan Riley spent his early career in academia, focused on researching virtual worlds technologies and using them to devise solutions to solve commercial business challenges. In 2009 Dan was involved in creating a 16km2 business park as a Metaverse Architect, with the digital world having room for over 9,000 businesses to establish a virtual presence. Dan said, "companies were able to communicate, collaborate, connect supply chains, showcase their products and much more in 3D through the internet from anywhere in the world". During his tenure, his research led to published papers ranging from best practices for creating virtual environments to the psychological implications for students with learning disabilities. As broad as his research might seem, his professional journey has allowed him to solve numerous industry challenges across the board. 
After leaving academia, he set up Spearhead Interactive in February 2013 as part of an incubation program within his university. The business started out by creating 3D models of products, equipment, sites, and even cities; using the power of gaming technology to bring these models to life and develop new applications, from interactive assembly guides to virtual showrooms. Dan expressed that ultimately the technology is used to visualize processes, and everything in life is a process. "From getting up in the morning and putting on your socks through to brain surgery; so we work collaboratively with our customers to help them explain, justify, train, de-risk, plan, sell, entertain, improve or test any aspect of their process, and visualize their data in context" Thus, the potential applications for 3D and visualization technologies are so vast. 
Also in 2013, the first Oculus Rift was released on Kickstarter, and Spearhead immediately invested into the technology. After some internal R&D, they were able to put you on the deck of a virtual ship using 3D models created for an AR project they had been working on for an offshore shipping company. You could view their vessels, point your tablet at their brochure, and a virtual ship would appear for you to interact and control. After demonstrating the VR solution during the handover meeting their client was so impressed that Spearhead were flown to Germany to support their exhibit at an offshore wind show later that year.

This proved to Dan just how powerful VR technology was and over the years has led to the investment in over 100 pieces of hardware as Spearhead work to create experiences that your brain will think is 100% real. The theory behind this is something Dan calls the four senses of VR; "Presence, navigation, interaction, and stimulation. The ability to be immersed, to move around freely, to see yourself and your motion as a full-body replica, and to be able to leverage causal and environmental haptics." This meant that if you interacted with the environment, you would be able to feel it. Since Spearhead's inception in 2013, they have completed around 150 different projects across 40 different sectors across Europe, Asia, and South America. 
With Spearhead being a service-based company rather than being involved with goods, the real Brexit impacts were unknown to their business, however, Dan was keen to ensure that they were in a position to best support both their UK and international clients. In July 2020, Dan got in touch with The Netherlands Foreign Investment Agency who set up a virtual mission to The Hague, Rotterdam, and Utrecht as it was amidst the worst of the pandemic. By December he had purged most of his belongings, hopped on a ferry, and arrived in the Netherlands the day after Sinterklaas (a Dutch children's holiday celebrated on December 5th). As he put it, "what I wanted to do was look back at our portfolio and see what kind of value Spearhead could specifically bring to the Netherlands when planning our base of operations.". As the City of Peace and Justice, The Hague fits in perfectly with the culture of the organization, and also their commercial ambitions.
The business has created a number of products to sit alongside their service offering - one of Spearheads' most recent is Resol-VR, a solution that visualizes accident and crime scenes for insurance companies, judiciaries, and law enforcement. The solution builds on a visualization created to resolve a fatal road traffic collision where prosecution and defense teams could review a recreation of the situation and even see different perspectives from the witnesses or drivers' viewpoints."Sitting in the seat of the vehicle, and knowing that what you're seeing is essentially the last thing that the driver ever saw, is possibly the most profound experience I've ever had in virtual reality and quite likely ever will." Their solution helped turn a three-year case costing millions of pounds into a case that could be resolved within weeks, with minimal budgeting. 
Another project of Dan's is SafeSpace, software built to deliver an affordable and adaptable sensory room to children and young people with autism. It's a mobile app on Android and iOS with 360 and VR modes, allowing parents to support their children from anywhere with nine virtual sensory locations. Some of the spaces are designed around existing sensory equipment such as bubble tubes or LED strips, whilst others are emotion spaces with locations like the Fire Cave and Zen Garden. Compared to traditional methods such as light projections and smoke machines, virtual sensory rooms are only limited by your imagination. "If you can imagine it, we can create it," Dan proudly mentioned. 
Are you looking to explore the VR and AR space? Spearhead provides consultancy, solution design, development, and support services that work together to provide tailored solutions for clients. You can reach Dan at (email) or visit their website to learn more.