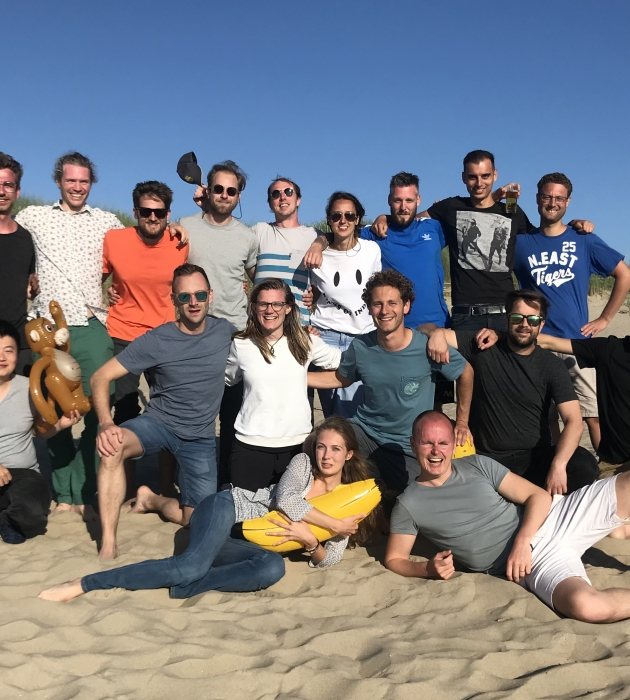 Solar Monkey - Making Solar Installations a Sure Thing
The Netherlands is one of the global leaders driving the energy transition with The Hague, the city of policy makers, at the center of this movement. The Hague has committed to become carbon neutral by 2030 and achieve a net-zero carbon footprint, 20 years ahead of the Netherlands. With this ambition renewable energy is a priority number one. Solar energy use and production have massively increased in the Netherlands. The Hague is becoming a home to many solar companies.
Recent article about Solar Monkey
Solar rooftop installations are a vital component in the drive to achieve the Netherlands renewable energy targets. However, until recently, consumers found investments in PV (photovoltaic) panels as a hit-and-miss affair, where the expected solar energy yield was not being achieved. Naturally, this made citizens and companies reluctant to commit to solar energy, impacting the required growth in this market. From the suppliers' side, the estimation and calculation of the correct installation were laborious and time-consuming, involving site visits to determine where the panels should be situated, followed by complex calculations of the energy that would be delivered. Factors such as adjoining buildings and foliage and their potential to cast shade had to be taken into account, as well as seasonal variations in the angle of the sun. One miscalculation could result in a drastic reduction in yield. 
The software
To fix this growing problem, two young Master's graduates of the Delft University of Technology (TU Delft) came up with a software solution that could radically improve the situation. They innovated and changed the need for days of estimation and calculation and turned it into work completed within a minute for the installer, while guaranteeing an accurate solar yield for the customer. Jan Pieter Versluijs and Mels van Hoolwerff designed software that incorporated existing aerial views of rooftops and meteorological data with 3D imagery and used an algorithm Mels had built for his dissertation to accurately calculate solar energy output. This is how Solar Monkey was born at the beginning of 2015. Their next step was to obtain seed funding, which was forthcoming from Innovation Quarter, and they were then inducted into the YES!Delft incubation hub.
The leading supplier of software to solar installers
Their product proved to be a winner. By the end of 2017, Solar Monkey was the leading supplier of software to solar installers, with over 300 clients on their books. What was previously an arduous exercise of a site inspection and modelling was now a one-minute task that could be completed over the phone, supported by a printable proposal. Even more important, the expected energy output could be guaranteed. As part of their business model, Solar Monkey instituted a Guarantee Fund that promised the consumer the solar yield stated in the quotation. The product is not merely about sales either; there is a monitoring component that facilitates painless after-sales service for the supplier.
The Solar Monkey Solution
There are 3 parts to the Solar Monkey software value chain:
The

Design

module, which uses the aerial view of the site and other inputs to complete the design - the current average time for this to complete is 48 seconds. In that time, the panel selection and distribution are determined, supported by the appropriate string inverter and strings that connect the panels and a guaranteed solar yield calculation, backed by the Guarantee Fund.

The

Sales

component, which generates the proposal from the design, which is addressed and delivered to the prospect. Solar Monkey has partnered with popular CRM software company

Pipedrive

, to offer an integrated CRM solution if the installer does not have a CRM. They also offer APIs for installers who have their own CRMs.

The

Maintenance

component, which monitors and analyses installations for changes in performance, which could be caused by a number of factors, such as ageing parts or changes to the built environment adjacent to the installation.
With such a compelling offering, the business has continued to expand, and has started making inroads into the international market, starting with Belgium and more recently Spain, with further expansion plans for this year. Additional series funding from Innovation Quarter and 4Impact has enabled this expansion. The company itself has set up offices in The Hague, which has become a hotspot for key players in the energy industry, and now has 400 installers as customers. They continue to improve and innovate their software, and are assisted in this via partnerships with TU Delft, the Royal Netherlands Meteorological Institute (KNMI), and Climate-KIC (Knowledge and Innovation Community, which is a body funded by the EU, helping to transition to a zero-carbon economy).
Solar Monkey currently employs 30 people, but is scaling up fast as it expands to new markets. The company has an enlightened approach to recruiting people, as one would expect from young entrepreneurs; a competitive salary, along with flexible working hours, remote work and 25 days leave a year. There is a strong incentive for learning and growth; all employees are provided with 4% of their basic salary for study purposes, while developers are given one day a month to experiment and try new things.
With such a strong enabling culture and a shared passion for continuous innovation, Solar Monkey is sure to grow into a force to be reckoned with on the international stage.