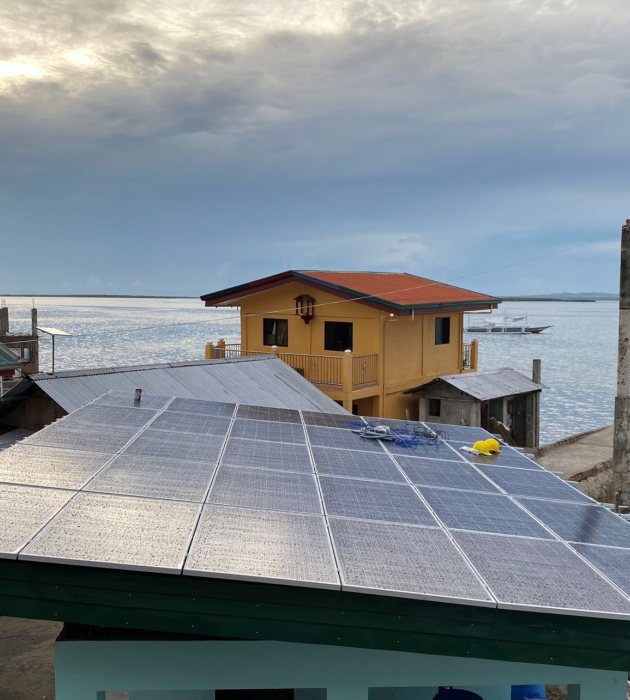 Providing One Billion People with Freshwater from The Hague's Harbour
Almost two out of every three people on earth will experience at least one month of severe water scarcity and nearly 700 million people may be displaced due to water scarcity by 2030. Access to freshwater is a growing crisis and entrepreneurs like Reinoud Feenstra are taking up the challenge to provide solutions for our growing water crisis. 
After studying mechanical engineering and sustainable energy technologies at TUDelft, Reinoud gained experience in water treatment and renewable energies. After working on a pilot system in Indonesia and a trip to Madagascar to research potential freshwater solutions, Reinoud and his co-founder, Sid Vollebregt, started Elemental Water Makers(EWM) in 2012. EWM provides "water desalination technologies driven by renewable energy", as put by Reinoud when we sat down to learn about how he started his company and why they chose The Hague.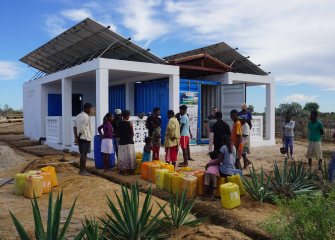 Being part of YES!Delft Incubator allowed them the opportunity to test their business with the backing of their education and experience in the field. YES!Deflt offered courses and coaching as well as different program partners where they could earn prize money to further start the business. One of their first projects based in Senegal showed Reinoud how impactful their technology could be. "We went to see how people appreciate the taste of really good fresh water instead of brackish water, which they're forced to drink," shared Reinoud. Brackish water refers to water that is saltier than fresh water but less salty than seawater. 
EWM provides fresh water using solar energy, not to produce liters per day but cubic meters per day! They now have systems in more than 25 countries around the world, ranging from very remote communities to high end resorts. They have also implemented energy recovery systems that further boost the suitability of their solution by saving up to 70 percent of the energy required. 
Being a business focused on water, The Hague with its beach and their office in its harbour feel like a perfect match. Reinoud explained how great it is to be around like minded people who enjoy the ocean and are environmentally concerned.
In essence, being located in the harbour of Scheveningen was the logical and ideal choice for the company to grow. As both founders already lived in the area and being at the waterfront with their office allows them to have their pilot system be right under their noses. Which is great for testing and showcasing visitors the capabilities of their systems. Other than that the location of The Hague is ideal, as their work requires them to travel quite a bit. Having the Rotterdam Airport and Schiphol Airport a close by allows them to cut costs and go abroad relatively quickly. Being nearby the port of Rotterdam allows them to ship out equipment with little hassle. In addition, there is a wealth of technical talent in the field because of the nearby universities.
Reinoud and his team may seem like the laid back beach types with how much they love surfing and kite surfing at The Hague's beaches but their goals are anything but laid back. They have calculated that within ten years they can provide one billion people with freshwater, a monumental goal given the state of our world. Reinoud's advice for founders of new startups situated or planning to come to The Hague is: "definitely come to the beach from time to time, as you are situated so close to it when you are in The Hague. It's perfect to gain some new perspective and fresh thoughts, all while you are enjoying being outdoors. Other than that I would certainly say to join the business events and get active in the supportive and strong start-up communities in the city!"