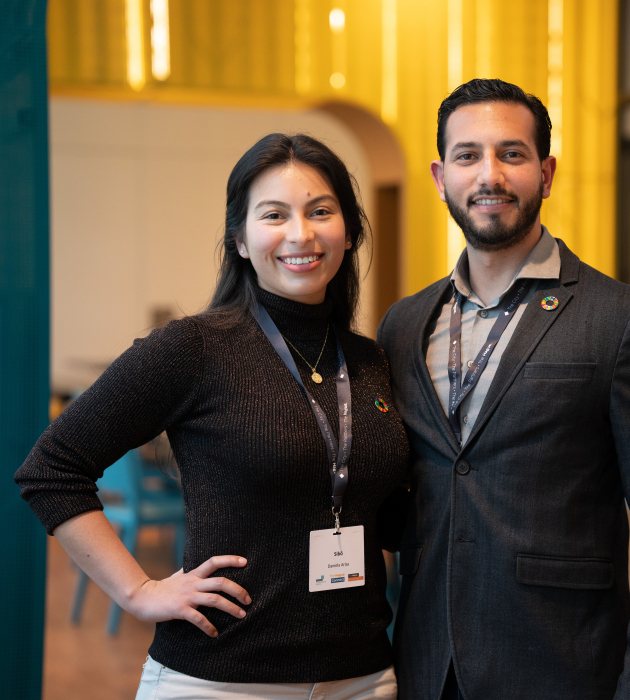 From Playing with Bugs to Changing the World.
Alejandro Ortega and Daniela Arias started working with insects in Alejandro's grandparent's small garden in Costa Rica before moving to Daniela's attic. Their families thought they were crazy and "too old to be playing around with bugs and that it would never become a business," as told by Alejandro. I
In the years since, they have not only proven that playing with insects could be a valuable and scalable business but they have inspired their families to also take action in creating a better world. 
Alejandro and Daniela founded Sibö, Sibö is the name of the main Costa Rican deity in their native mythology. He was the deity that taught the indigenous communities how to use natural resources in a sustainable and responsible way. To accomplish this, Sibö is revolutionizing a food industry where 30% of global greenhouse gas emissions come from the global food production system. The crop production to feed the world's agricultural livestock us 70% of all agricultural land, which takes up 30% of Earth's surface. Alejandro and Daniela looked at what we are eating as both the problem and solution for the world, so how would they tackle this massive issue? Following a study from FAO and Wageningen University that stated insects were the most viable solution to feed the world sustainably by 2050, and Daniela taking a course on insects, they decided that insects could be the solution. 
Costa Rica is on of the most biodiversity countries in the world and has the most types of insects on the planet. However, they are usually thought of as pests and farmers look at how to get rid of them. So how could they flip this equation to make insects the solution instead of the problem? That's how Costa Rica Insect Company was founded, the precursor to Sibö. They created circular economic practices in order to farm insects for a sustainable source of protein. From just an idea, the business has already scaled immensely and Alejandro and Sibö are in talks with Nestle and Unilever to revolutionize the industry after securing their seed round.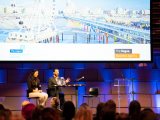 Alejandro and Daniela had been to The Hague previously and even though Alejandro said they loved the city, he added that "we found it was too serious and it was too formal." But once they started to see the beach, the nature, and the impact being created, their minds changed and The Hague became the perfect place for them and their business. "[The Hague] chose us" as Alejandro put it. Getting connected to The Hague Business Agency, municipalities, ImpactCity, and other entrepreneurs has allowed them to quickly integrate into the ecosystem and help create growth. Sibö is now part of Food Valley and Insect Valley Europe and their ambitions are substantial. They want to become the world's biggest technology company in the next 25 years, revolutionizing the sustainability of food ingredients, and creating carbon positive food for the world. Insects are just the start and they are already starting to see the world change. 
Are you looking to start a social impact business? Alejandro recommended getting in touch with The Hague Business Agency before coming to the Netherlands and getting to know other impact entrepreneurs. Reach out to one of our business advisors today to see just how we can help.