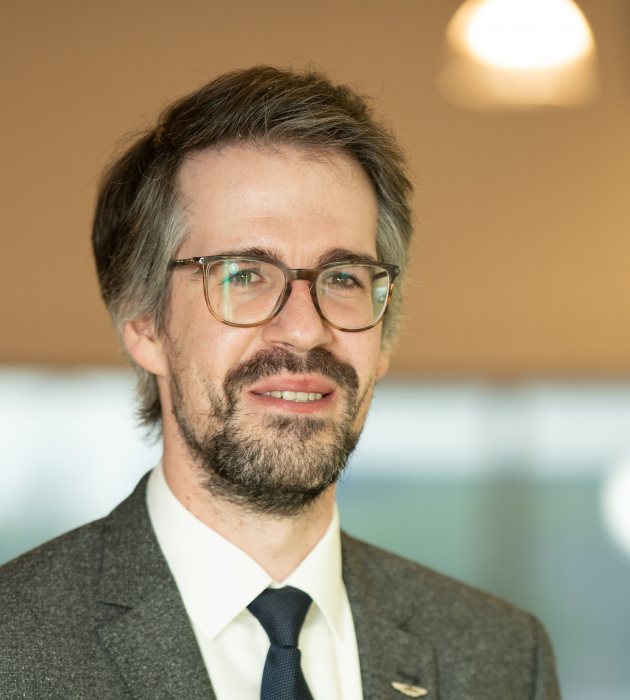 Pascal Simoëns from InnoSer on entering the German market: "Present yourself as a knowledge and discussion partner"
Pascal Simoëns, business development manager at the biomedical company InnoSer, believes in what he calls the oil slick principle: "First, get to know your neighbours well, and then take the next step from there. That makes you accessible to an increasingly broader customer base, and that makes your network grow naturally." For the Dutch-Belgian company, Germany was, therefore, a logical first step. He tells how he tackled advice on the well-known German thoroughness and that the importance of titles and hierarchy in practice proved invaluable.
Expanding to the eastern neighbours
For InnoSer, expanding to our eastern neighbours is the first step of a larger strategic plan. In addition to its proximity, Germany offers several advantages for InnoSer, including the relatively large range of bio-science parks and a natural habitat for the biomedical company. Pascal: "We are initially focusing on the three most promising federal states: North Rhine-Westphalia, Bavaria and Baden-Wurttenberg."
Thorough market research has already shown that the German biomedical industry lacks a strong incubator structure, which is why many startups are looking for support. "Starting entrepreneurs cannot always turn to the universities after graduation." InnoSer is responding to this need with the ISAP accelerator programme. "With this, we offer both starting and larger, established research institutions support and facilities for their research."
Be present regularly
One of the insights Pascal gained was that physical presence in a new market contributes to confidence in your company and product. "It helps to be physically present, and not just through a screen," he says from experience. "People ask fewer questions online, while they often initiate a discussion face-to-face. Many people ask the same questions; by discussing them, you immediately have several parties on board." For example, he was recently at the biotechnical network event BioVaria in Munich. "In conversation with entrepreneurs, you can answer their questions and immediately show your solution. As a result, I was able to exchange a lot of contact details."
"Making the connection based on a shared enthusiasm for science doesn't work in Germany."
How you profile yourself is of great importance. In Germany, for example, Pascal does not present himself as a salesperson but as a knowledge and discussion partner. "Listen to the other person and identify their question or problem. Then you can say: I have a solution for you. This is how you create trust with a German entrepreneur." And that is indispensable because many of them are technically skilled, he noticed. "I am used to making connections based on my enthusiasm for science. That doesn't work in Germany. They first want to know everything about you: where you come from and what is your expertise. The Dutch often already know exactly what they want; in Germany, you first have to convince the other person and gain their trust."
Build a relationship of trust
In Germany job titles generally play a greater role than in the Netherlands. It's better to be aware of that, advises Pascal. "Someone with the title Prof. dr. worked hard for that, so it's up to you to respect that. For example, if you are early for an appointment, you wait until your conversation partner is there and tells you where you can sit. If you already take a seat and open your laptop, that comes across as disrespectful. By letting the other person determine how the agreement goes, you show that you take them seriously."
"Don't go too fast, focus on your product and be aware of the hierarchy."
In addition, if you want to build trust, it helps to be careful about what you say. "If you meet an employee of a customer company in the Netherlands, you can safely say that you recently had such a nice conversation with the CEO – it would be strange if you didn't mention that. In Germany, that comes across as if you're talking behind someone's back, which creates mistrust. So it's better to keep that a secret." In his sector, it is also advisable to wear a suit with a tie, something you see less and less in the Netherlands.
Once those first steps have been taken, the relationship will become more personal, he promises. "It leaves you with a loyal partner, where you can ask about each other's weekends or holidays. But also here, wait for the other person's initiative." He, therefore, advises entrepreneurs with German ambitions not to underestimate the thoroughness of the German people. "Don't get too excited, focus on your product and be aware of the hierarchy. Then you quickly build up a relationship of trust."