Fact Finding Programme
Get your facts straight, by using our tailor-made programme designed for your needs. With this programme, you will be able to discover The Hague in no time and without any effort. You will be able to access our unique and vibrant ecosystem, connect with the right people and make the quickest assessment for your next step.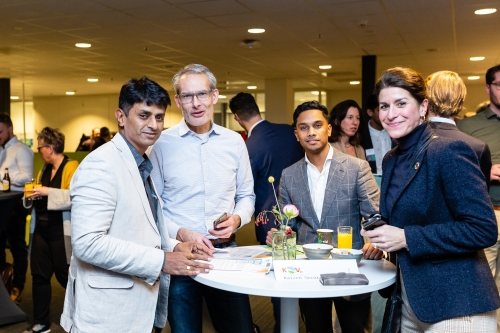 Benefits
The Hague Business Agency is the leading publicly funded organisation in The Hague with regards to expanding or relocating an international business. With 20 years of experience, we are well aware of many challenges in starting up a business abroad. Based on that knowledge and your specific needs we design your individual programme for each visit to The Hague.
This programme is proven to deliver the following benefits:
Fast and facilitated connection with the right people and introduction to the relevant networks;

Reliable and trusted advice in every phase of your assessment process;
Free of charge services;
Highest level of confidentiality.
Programme Overview
Intake of your specific needs and questions by one of our international business advisors based on your growth strategy;

Provision of a general market overview for your business segment;

Connection & introduction to our partner experts and advisors in your country of origin for preliminary preparation;

Unique and tailor-made itinerary to meet relevant industry & business community partners as well as experiencing services within The Hague business & supplier community;

Collecting data and defining the most suitable relocation scenarios for market entry;

Formalising all information gathered during the visit in a comprehensive bid document to initiate the final investment decision process.
After the Final Investment Decision
Preparation for the next phase of "settling", assistance with personnel, local permits, incorporation, office operations set up and application for commercial business services.

Start of the Softlanding Programme
Fact Finding Programme with Diana Eggelston
During this visit, our NGO and Impact Economy Business Advisor Diana Eggleston introduced Dani Sachs, the founder of Ona Raha Social Enterprise to The Hague and its ecosystem. Together they have visited The HagueTech community to meet some contacts requested by Dani. 
Book your Fact Finding Programme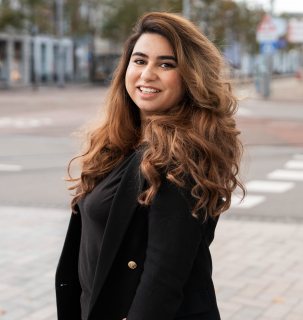 Got a question?
Speak directly with the Fact Finding Program Coordinator, Giovanna Pressani at g.pressani@thehague.com.