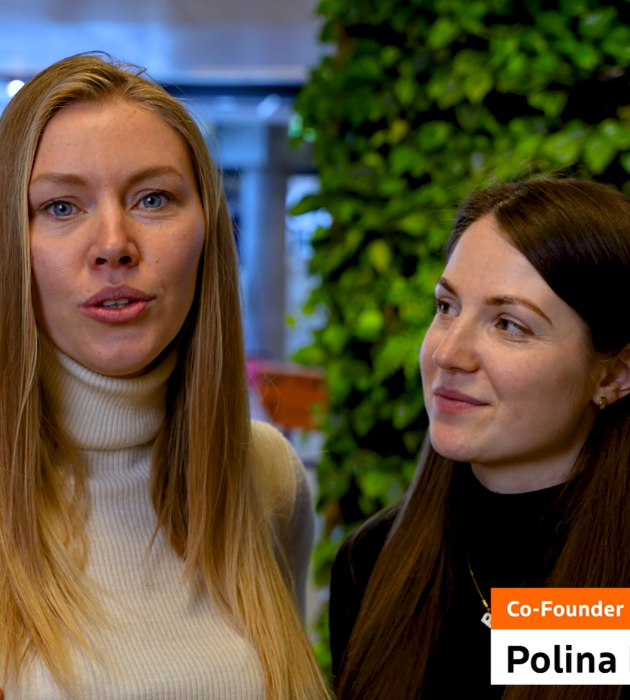 MAPO Guides: Explore Like a Local
When thinking of The Hague, government, peace, and law might come to mind before tourism. However, The Hague not only is a growing tourist hot spot but also home to companies revolutionizing the travel industry. If you like to travel and explore new places, you know that booking a tour can be quite expensive and impractical. Tours are fully booked or they only take you to the most touristic places. MAPO Guides has the solution for that! With their app full of high-quality audio tours, they would like to change the way travelers experience new cities.
MAPO Guides was founded in 2020 by Masha Kuzmina, who moved to the Netherlands eight years ago and explored the country by herself, taking pictures and writing stories. This eventually turned into the biggest blog for Russian speakers in the Netherlands, called True Amsterdam. Masha moved to The Hague while still creating her own tours in Russian, but during the COVID pandemic she decided she wanted to start something more international, which was right in line with being a business from The Hague. "Through my own experience working as a tour guide I came to understand that not everyone likes to be guided. Some people are afraid to waste their time and money on a tour that might not live up to their expectations," Masha remarked. And that is how MAPO Guides came to be: A platform where local tour guides can upload their audio tours for travelers to purchase and listen to at their own pace. 
Currently, the MAPO Guides app contains tours in 86 cities and in 5 different languages. These tours range from historical tours to bike tours or even boat tours. All tours are checked before being uploaded to the platform to ensure the best quality. It was a conscious decision to offer audio tours on MAPO Guides as Masha explained, "it works both ways. As a tour guide there are periods with too many bookings and periods without any work. MAPO Guides allows for flexibility for both the tour guide and the traveler purchasing the tour. The tour guide does not have to be physically present and the traveler can pause the tour whenever they please."
The app has built-in Google Maps, which makes it very easy to navigate around the city while listening to the tour guide. They even specify on their website: "It is easy to use even for a child. Trust us — you won't get lost! ;)". MAPO Guides soon found out that the people listening to their audio tours were buying certain products or from certain shops that the tours mentioned, so they started to collaborate with local businesses.
The business environment and ecosystem of companies partnering together in The Hague made these collaborations an obvious opportunity. Being known as an Impact City, The Hague hosts an impact driven economy to make the world more sustainable and more innovative. The motto "doing good and doing business" exemplifies how The Hague's ecosystem is open for collaboration and business opportunities. The goal is for MAPO Guides to become a platform where travelers can find all the information they need about the city that they are visiting. "We would like the app to have a local agenda. I would like to go to Spanish guitar class in The Hague for example, but it's super hard to find. With the app, all the information will be in one place", Masha explained.

Recently, MAPO Guides was part of the Dutch delegation of startups at WebSummit Lisbon and MWC Barcelona, in order to promote their business. The company is always open to partnerships and new opportunities. Do you want to learn more about MAPO Guides or are you planning to visit a new city soon and want to go on a cool tour? Make sure to download their app or visit their website. Are you looking to set up your business in The Hague or find relevant collaboration and co creation partners? The Hague Business Agency's advisors are ready to help you on your journey.